Kaios wrote:Dude don't just take that shit from these cock suckers. If that Shakey guy is serious, give him some coordinates. These retards need to be knocked down a few pegs before they get some balls and actually start raiding peaceful hermits for real. They're trash players and probably trash people. Stand up to them.
Have you read the whole thread? We got stolen from. Kaoru lives in a place with other people he met ingame, they share a base(see the picture), though they both claimed their own house. One of those people he lives with is the Thief in this whole story and . He stole from us, left a bunch of scents. We traced those down to Kaoru's(1) and his friends(2)' base. We retrieved the items that were stolen from us, and we tresspassed on the whole base. Though we only retrieved our stolen items from claim 2 and indeed took some items from the unclaimed land, as you can see on the picture.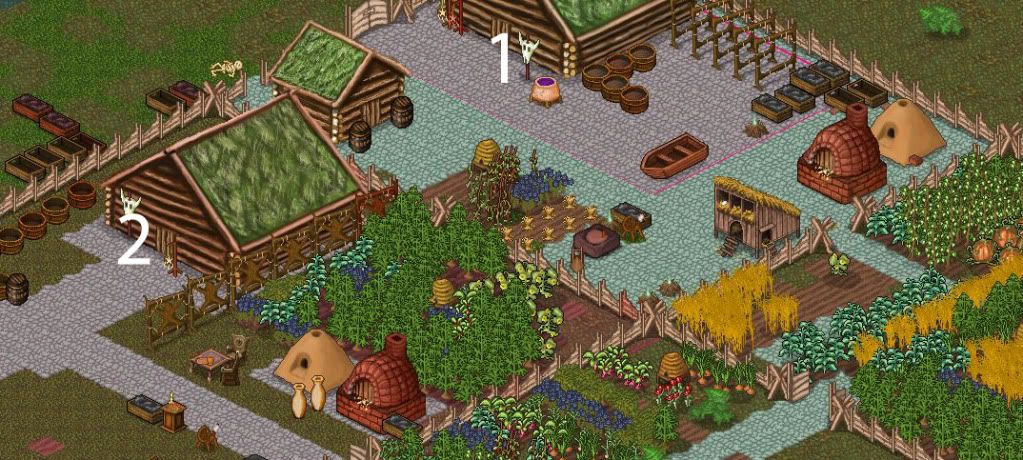 But if you have actually read the whole thread you would know this.
Please let this thread die away. Everything is settled now. If Kauro really cares that much about his chickens he can pm we and I will give him a few of my chickens which have a higher Q than your own. Just because of the fact i don't want a whole fight over 3 (or a few more if I am mistaking) Chickens. Or 5 leather or some Silk.