We've been developing, and here's what's new.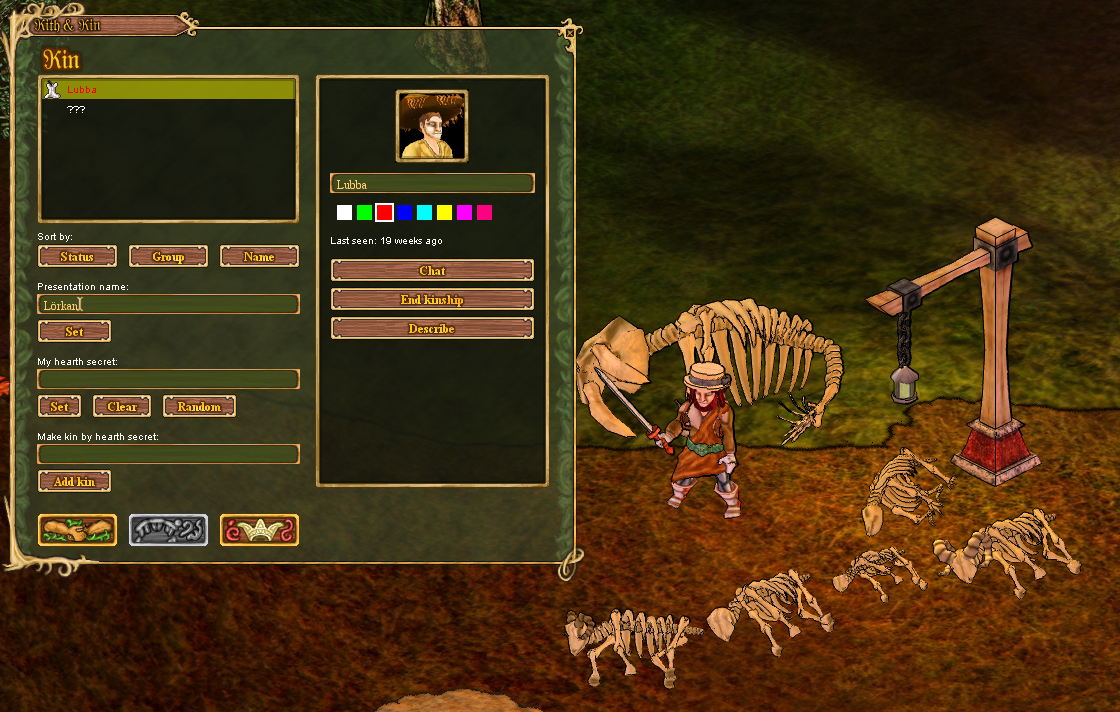 New Implementations
-----------------------
Re-implemented something more akin(no pun intended) to the old kin interface/buddy list from Legacy, including an avatarview for Kin, and information on when the kinned character was last seen online.
Added "Lantern Hanger", alternate hanger for lanterns.
Added

skeletons

for Walrus, Wolverine,

Mouflon,

Ram,

Ewe,

Lamb

.
Key Fixes
-----------------------
Hopefully fixed a bug by which integer overflow could cause some crops to grow awfully slow. This will not fix crops which already have the problem, unfortunately.
Small Fixes
-----------------------
Fixed a bug by which you could drop fishing nets in shallow water.
Fixed a problem in the spawning of Fulgurite. Reported here, among other places.

As always, if you liked what we did here: Support the patch.
Today's Patch Item, for the fair price of $10, is the "Barbershop Boater".
Store Description wrote:

$10

Just the thing if you're looking to start a quartet of manly-men a cappella singers!
All Gold & Silver subscribers have been awarded the Barbershop Boater, free of charge.
In the Pipe
-----------------------
UPDATE YOUR CLIENTS
... if you want the new kin screen
Enjoy!