We've been developing, and here's what's new.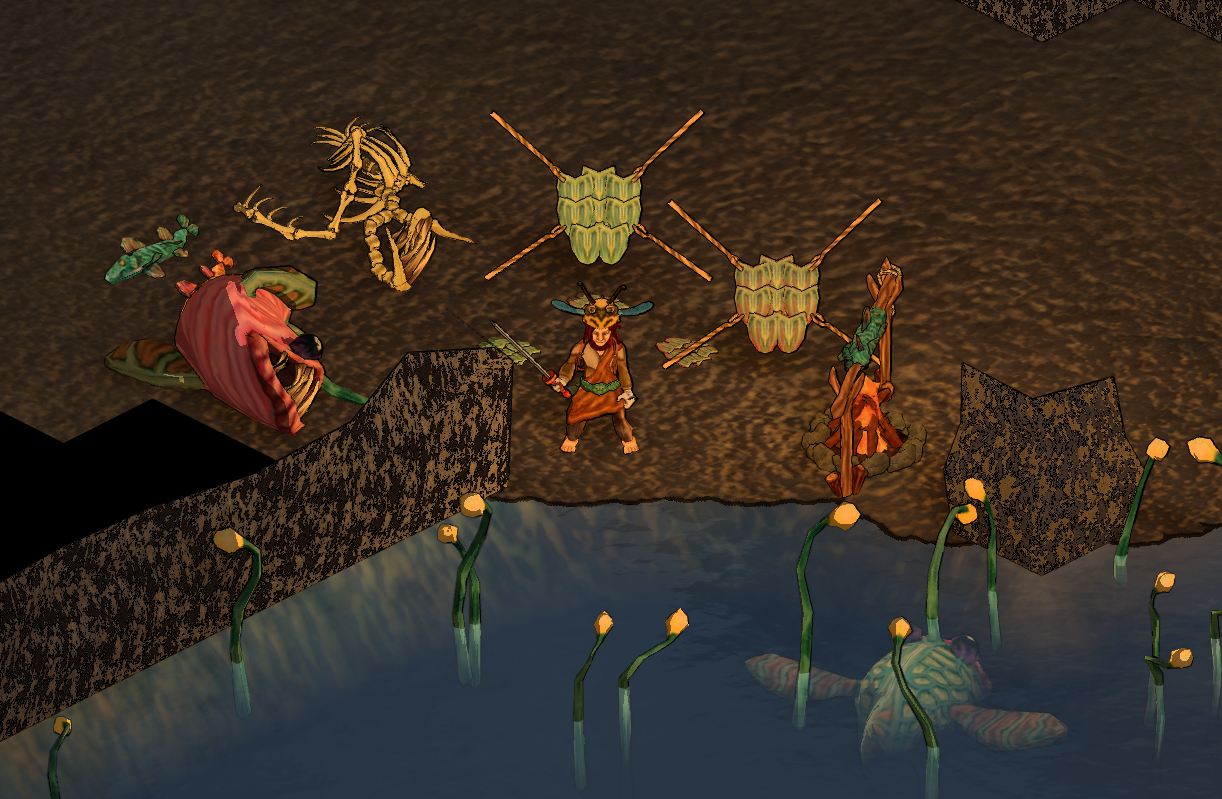 New Implementations
-----------------------
Added support for treatments to treat wounds without removing the treated wound as an immediate consequence of doing so. This will allow us to preserve the underlying wound type behind a particular treatment, which will be useful for a variety of fun(tm) interactions between wounds and treatments. As this requires a client update to work, we have been gracious enough to hold off pushing it until next week, to give you custom client junkies a bit of time to prepare.
Added the ability to spitroast fishes.
Added scales to Cave Anglers. They can now be skinned.
Added a skeleton to Cave Anglers.
Added "Lamp Stalk", herb growing in cave waters, looks surprisingly a lot like cave angler stalks.

As always, if you liked what we did here: Support the patch.
Today's Patch Item, for the fair price of $10, is the "Bee Hat", which you can see me make
here
.
Store Description wrote:

$10

Don't bee a wallflower and mizzz out on the beezzzt deal thizzz week!
All Gold subscribers have been awarded the Bee Hat, free of charge.
In the Pipe
-----------------------
Custom client makers,
MERGE & UPDATE YOUR CUSTOM CLIENT COD3Z
... if you do not want your client to be left out in the cold next week.
Enjoy!