We've been developing, and here's what's new.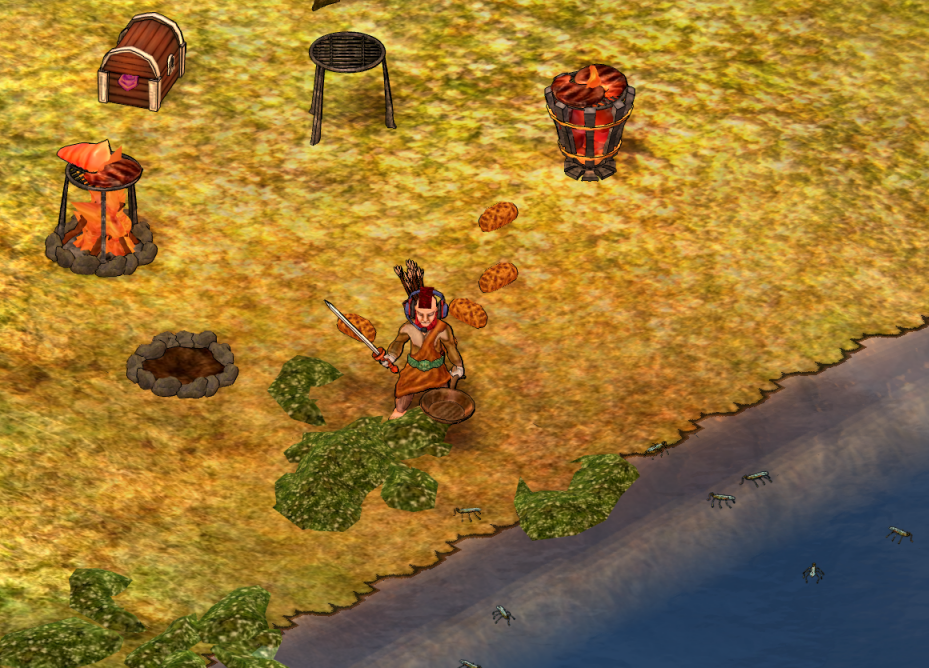 New Implementations
-----------------------
Added "Gridiron", the Gridiron is another addon akin to the Spitroast, which can be applied both to Braziers and Fireplaces. It has an inventory, and can, for now, be used primarily to passively roast meat.
Added "Waterstrider", insect, curiosity.
Added a new experience.
Added "Olive Bread", olive bread.
Small Fixes
-----------------------
You can no longer cut cheese without proper permissions. Reported here.

As always, if you liked what we did here: Support the patch.
Today's Patch Item, for the fair price of $10, is the "Headset".
Store Description wrote:

$10

Who knows what maddening voices from the beyond speak to the wearer of this obscure artifact?
All Gold & Silver subscribers have been awarded the Headset, free of charge.
In the Pipe
-----------------------
This will be the last ordinary patch for the year. We are going to take December and attempt to make a larger Christmas patch, with some more meaty content.
The main dev focus is the client rendering rewrite, and patches will be small until that has been completed.
Time to... like us on Facebook?
Enjoy!