We've been developing, and here's what's new.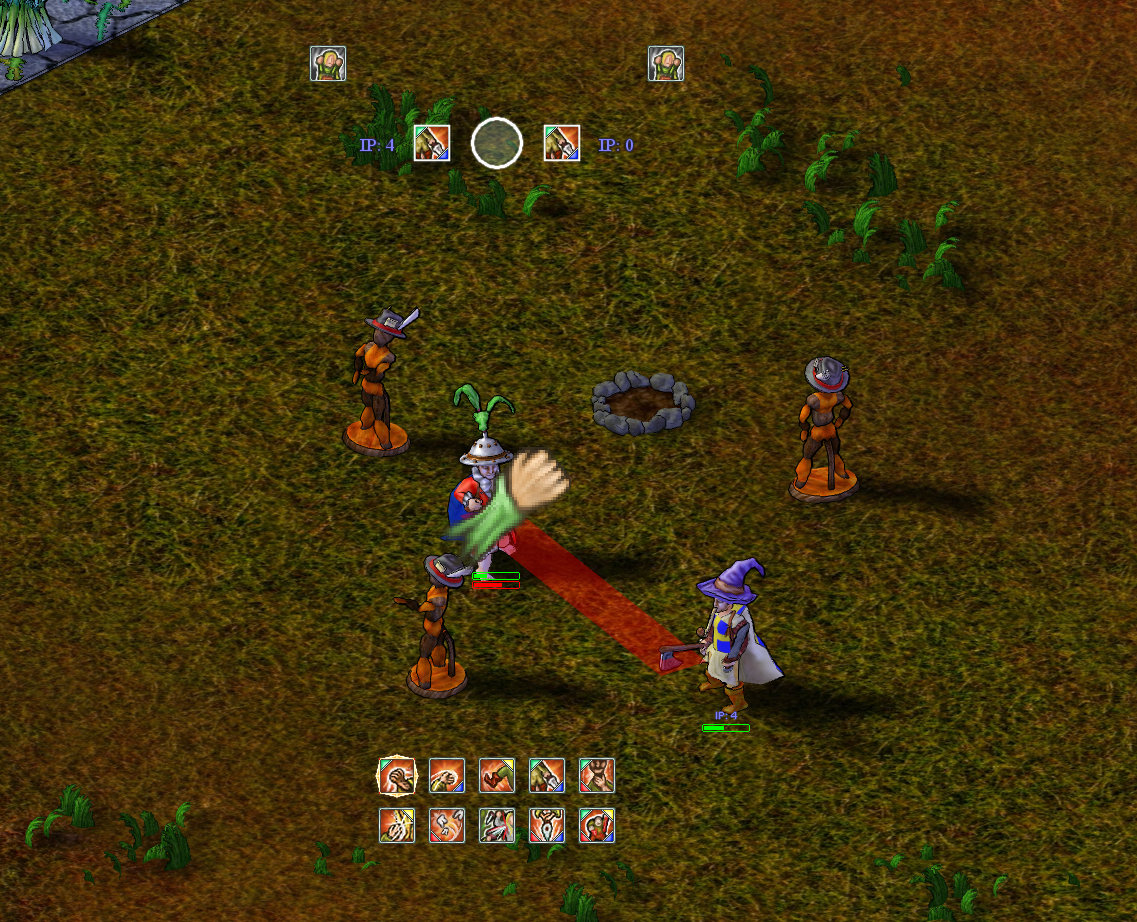 Test Server Combat Changes
-----------------------
Moved opening debuff display from combat interface to a new interface associated with the player character object. You will see a players IP and openings directly over the player. Considering adding a Health bar that counts how much damage a fighter hs received.
Added an effect to illustrate the hit area for normal attacks. Pew-pew laser fight says hi, but we really have to indicate it.
Shortened the range of "Opportunity Knocks", "Knock Its Teeth Out" and "Cleave".
Increased the range of "Chop".
Added "Sting". Uses spear or sword. Longer range than chop, longer windup time.

As always, if you liked what we did here: Support the patch.
Today's Patch Item, for the fair price of $10, is the "Muckraker's Fedora".
Store Description wrote:

$10

M'lady! Tip your fedora to the uncoverer of the sleaziest secrets of worlds both government and corporate, the intrepid Muckraker!
All Gold & Silver subscribers have been awarded the "Muckraker's Fedora". free of charge.
In the Pipe
-----------------------
Enjoy!