We've been developing, and here's what's new.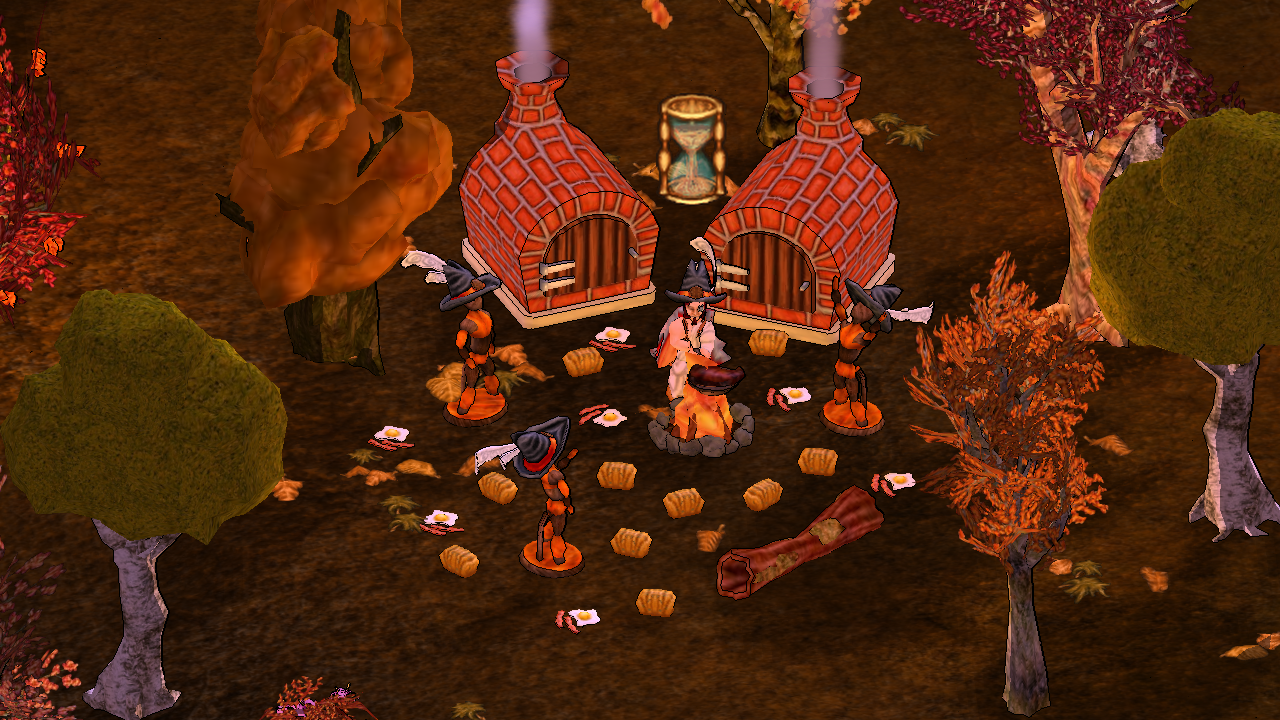 New Implementations
-----------------------
Added "Egg & Bacon", food.
Added "Onion Bread", food.
Key Fixes
-----------------------
You can no longer Charter Stone travel with vehicles that would normally be left behind when Hearthing Home, e.g. Kicksled.
Digging out paving tiles should now also remove any vines growing on said tile.
Small Fixes
-----------------------
Fixed a small issue with the smoke timer on meats not UI scaling correctly.
Fixed a small issue causing the equipment screen avatar to not render correctly when moving the equipment screen outside of the main window. Some similar issues left with text rendering and whatnot.
Fixed a bug with area memorization of animals, by which animals thus memorized would not be saved in the roster.
Fixed a bug by which clicking on an icon while attempting to place a map marker would instead trigger a move order toward the icon.
Dusk Fern now counts as a Salad Green.
Crafting Menu icon tooltips now display the size of belts.
Crafting Menu icon tooltips now display food values of chairs.
Reduced Grub Pie from requiring 3x Grub to 2x.
Reduced Running Rabbit sausage from requiring 2x Fox Meat to 1x.

As always, if you liked what we did here: Support the patch.
Today's Patch Items, for the fair price of $9, is the "Highway Man's Hat".
Store Description wrote:

$9

A hat for stalking the most dangerous prey, and lie in ambush along dark, foggy, roads.
All Gold subscribers have been awarded the "Highwayman's Hat", free of charge.
In the Pipe
-----------------------
A Happy New Year to all of you! Glad to be back and working in this new and glorious year!
Small patch, as we took some time to just talk through the game, and everything, this week.
Again urging any custom client maker who wishes to stay relevant to get with the new rendering times. Support for the old resources will be dropped at some point.
We are working toward object controlled objects, quite simply. The server protocol changes are largely complete, and will otherwise progress in tandem with work on object controlled objects.
Time to... like us on Facebook?
Time to... follow us on Twitter?
Enjoy!