We've been developing, and here's what's new.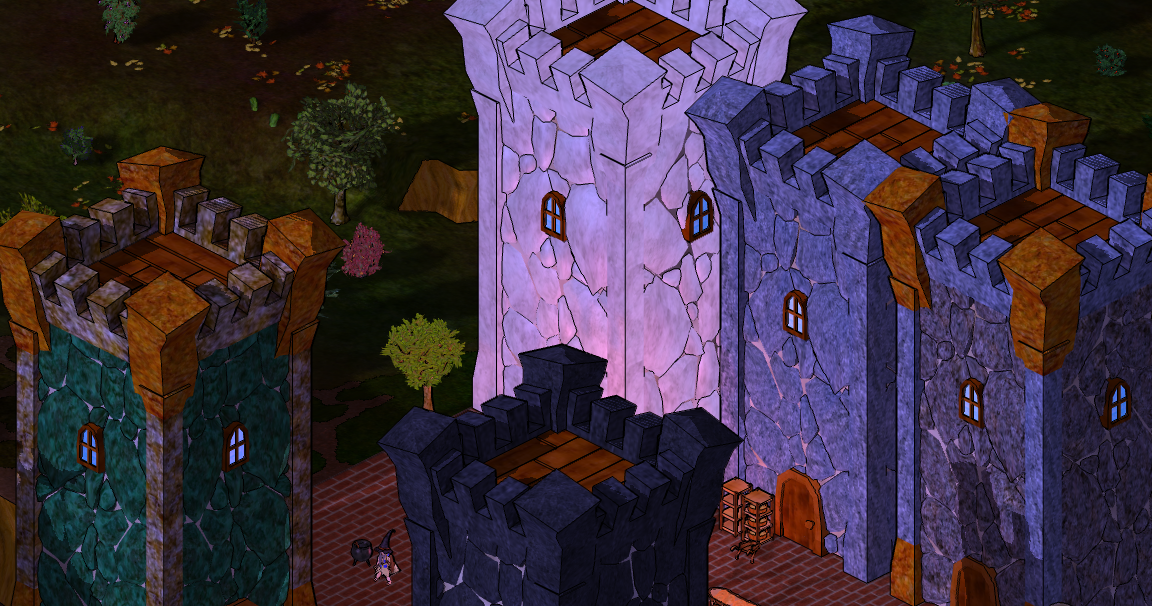 New Implementations
-----------------------
Re-implemented Sand, now required for glass.
Re-implemented Sand Castle.
Key Fixes
-----------------------
As some of you may know we are currently toying with several ideas with an aim toward improving the social dynamics of the game, making larger civilizations and, ideally, open cities, possible. While most of this is still on the fairly raw idea stage, this one idea suddenly stood out us as so simple and elegant, yet potentially game changing for the better, that we simply decided to go ahead and implement it, as a test, if nothing else:

Whenever you pass through an open, claimed Gate -- on a claim, village or private, which you are not a member/owner of -- you become a visitor of the claim in question, and can no longer commit crimes against said claim for the duration of your visit, i.e. until you leave it.

You might want to explore this implementation carefully, as it may contain bugs, unforseen consequences, or strange edge cases we haven't thought of, but, theoretically, we believe that this means that you should more or less be able to leave your gates open to strangers, as said strangers should be unable to commit crimes inside your settlement. We would also like to include an option to evict visitors from the claim, but haven't been able to think of a good implementation yet.
Changed combat delta formula -- affects comparisons between attack & block weights, and agilities -- to a cuberoot of the ratio of the compared values. Character development should now matter a bit more in combat. Let us know what you think.
Small Fixes
-----------------------
Cellars built after this patch should have walls.
Wheelbarrows can now be put in wagons, fixing this. Arguably a bit odd, but at least consistent with boats and carts.
Fixed a bug by which the battering ram could be used to ram over walls.
In the Pipe
-----------------------
We meant to do more with combat, but time ran out. We will hopefully look more at actual attacks, armor, and whatnot next time.
Enjoy!