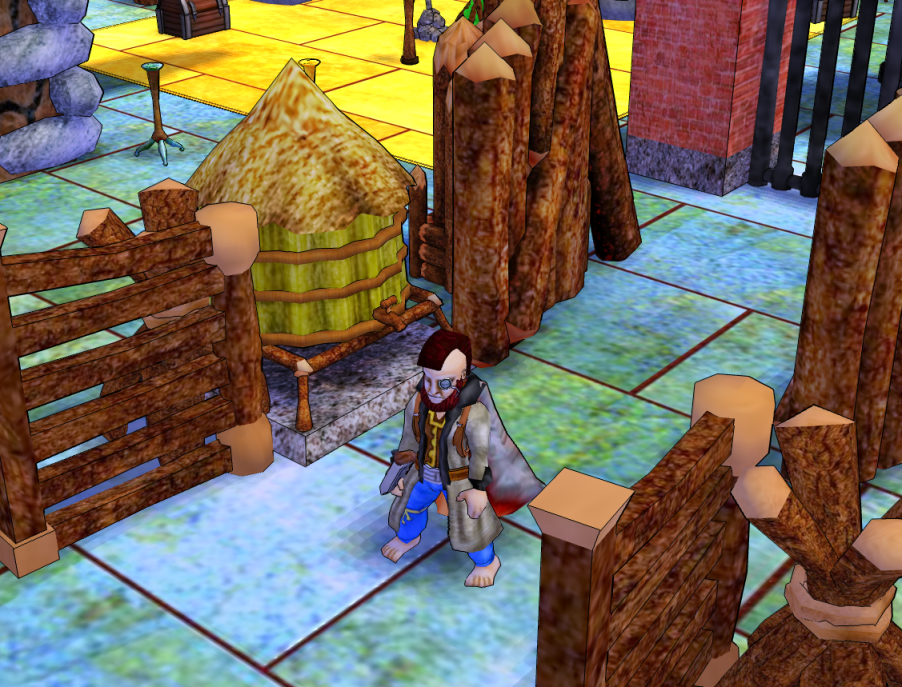 We've been developing, and here's what's new.
New Implementations
-----------------------
Added Hair customization. There is now a Reflecting Pool in the Character creation room, by which you can set hair and beard, color and style. Females have been given a wide selection of the male hairdos as additional options, to compensate them for their lack of beards. The jury is still out on how/if/when already existing characters should be able to modify their looks. Feel free to post additional hairstyles you'd like to see, and do report conflicts between hairdos and other equipment.
Remade the equipment system so that equipment can be hotswitched from the equipment screen. You can, thus, hold a hat and click the equipment screen, to directly switch the hat for your already equipped hat, without first having to explicitly unequip the latter. Long overdue.
Added toolbelts. All belts now have a varying amount of tool equipment slots. Tools in toolbelts will be automatically switched in to relevant hand slots as needed. For example: If you have a saw in your toolbelt, the character will automatically try to switch in the saw to an available hand slot when you go to saw boards, scythes will switch in when you go to harvest crops, axes when you go to chop wood, &c. If you assign a tool or weapon to a hotkey, you will switch it in and equip it, from the tool belt, using that key.
Added bigger gates, suggested multiple places, but among others here. When you place a cornerpost in preparation for a gate, you may now choose to place the second cornerpost two or three tiles apart, by simply holding the placement cursor farther away. If the latter, you will place and build a three tile wide gate, rather than a two tile wide one. Otherwise pretty self-explanatory. May add even larger gates in the future.
Added "Cistern". A fixed fluid container which holds 2000 liters. Suggested here among other places.
Sketches can now be applied to indoor walls! Have fun with that.
Added Mallards. Quack, quack! (Also implies a new input type for Poultry to discover if you want to see your Beeted Bird Breast again)
Small Fixes
-----------------------
Cavedust in bucket now has a proper inventory icon. Reported here.
Added a terrain object for Royal Toadstool.
In the Pipe
-----------------------
Push-out is still not done, albeit in progress.
It's not entirely certain, but this may be our last patch before Christmas. If so, Merry Christmas! We will, in any event, try to post something else before new year's.
Enjoy!