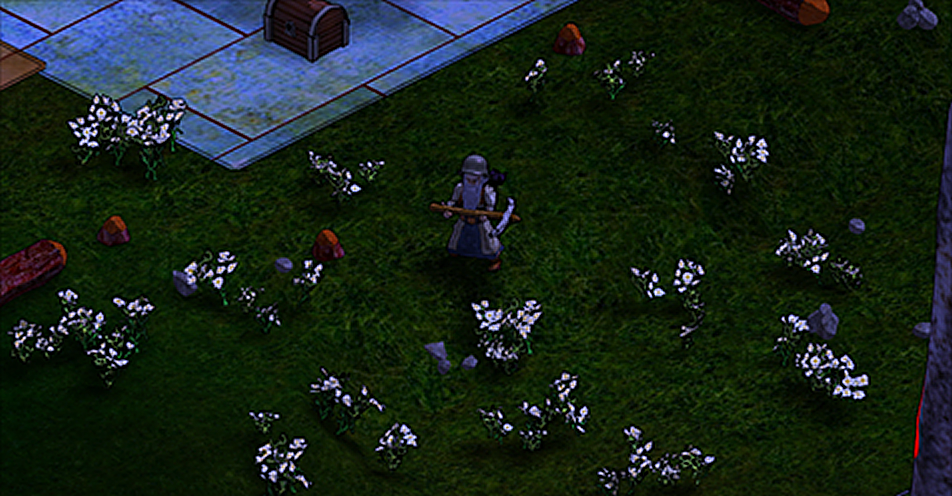 We've been developing, and here's what's new.
Teleport to Hearth Fire on KO
-----------------------
As hinted in the previous patch we have decided to experiment with a fundamental change to the life and death mechanics, in that you will now, upon being knocked out, get the opportunity to teleport to your Hearth Fire, rather than lay prone for incoming murder.
Upon knockout, all combat relations are terminated, and you cannot receive new ones while knocked out.
After 30s pass -- during which time you can be looted for all you're worth as always -- you may teleport to your Hearth Fire, or log out. You are informed of this via a game message.
After another 30s pass you will wake up again as normal, and can be engaged again.
We've also made it so that you may now hearth home while mounted in vehicles -- boats, knarrs, wagons -- but doing so implies dismounting.
Nidbanes now disappear if they knock their target. Obviously, Nidbanes can still only gather skulls from targets that actually die.
For purposes of calculating grievous damage from an attack, no attack counts as dealing more damage than your maximum HP. For example: An attack wants to deal 30% grievous damage, and the attack would deal 500 points of damage. The target's maximum HP is 300. The attack will, thus, deal (300 * 0.3 = 90) points of grievous damage.
We realize that this change is controversial. Our purpose is not to remove death, but to gradiate it more. Our purpose is also not primarily to protect n00bs or the like. Our primary purpose is to increase the amount of PvP in the game, and perhaps hopefully also curb some of the more autistic incentives toward farming multiple characters for combat, and such.
We realize also that there were a fair amount of people skeptical to this change when we floated it in the last patch, and have a great deal of respect for that. This could be a bad move, but after discussing it through a million times we've felt that A) The consequences are not entirely predictable, so we have to try it out to find out what it actually implies, and B) The potential upside of this change is yuge -- potentially increasing both player retention and pvp -- while the downside of trying it is fairly limited, and under those circumstances we kind of feel that we have to try it.
Please tread carefully when experimenting with this implementation. It is new, and there may, as always, be bugs or unconsidered edge cases that can cause actual death.
New Implementations
-----------------------
Remade the wound system so that the more serious wounds should now come more as a consequence of receiving further damage while already wounded, rather than as a consequence of single nasty attacks. The ambition being to make the system less volatile.
Added a few new wounds and some new wound interactions. Have fun with that.
Added a new, higher level, herb.
Added a new Hearth Magic, "Mine Song". While you sing the Miner's song, you excavate more ore and rock.
Added a casting time to most relevant Hearth Magics, except for "Raw Hide!" and "Horse Whisper", to give you a chance to interrupt them when you accidentally.
Key Fixes
-----------------------
You may now, at the price of a 15s combat cooldown, switch combat decks while in combat.
Small Fixes
-----------------------
You should now get an error message when trying to bash a personal claim without being able to.
In the Pipe
-----------------------
We have some interesting ideas for the next patch. I'm already looking forward to it.
Let us know how the knockout and wound changes play out, I'm open to any and all changes.
Push-out. Working on it.
Enjoy!