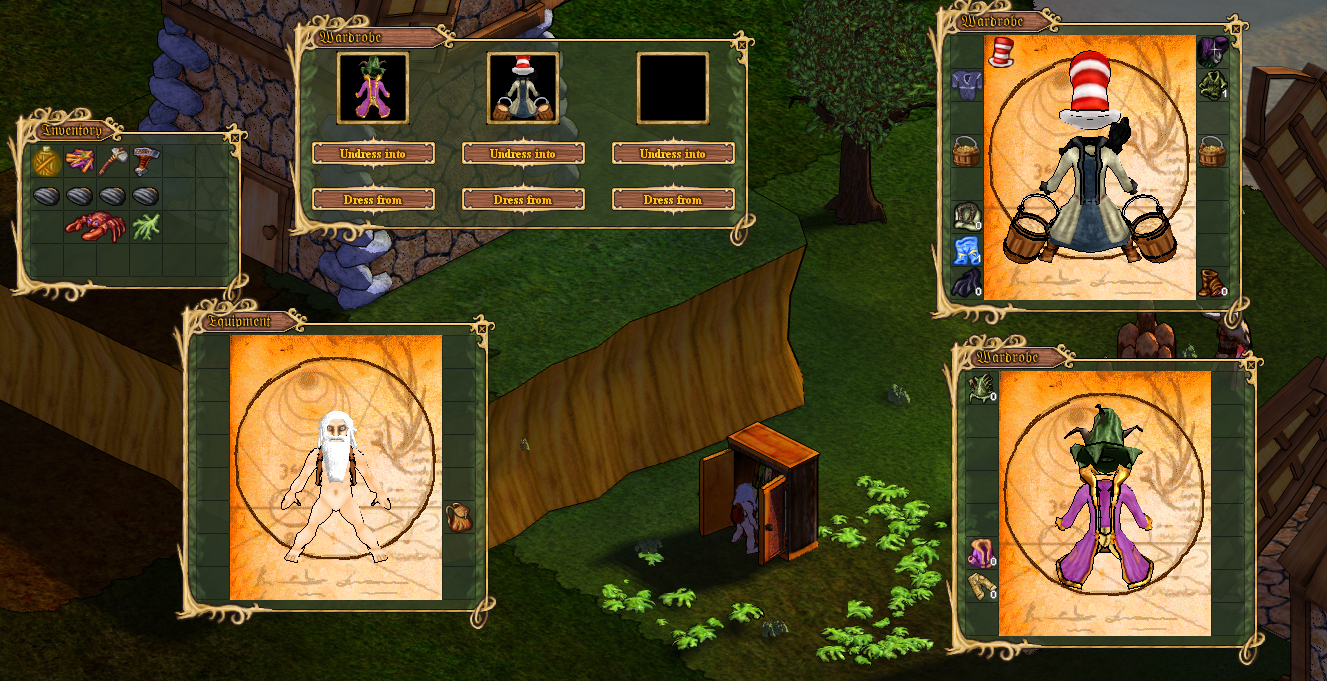 We've been developing, and here's what's new.
New Implementations
-----------------------
Implemented/re-implemented Wardrobes from H&H Legacy. The wardrobe is a container which holds up to three full equipment screens, and to which one can easily dump the entire equipment of a character, for easy storage and switching around. You may lock particular equipment slots, to prevent them from taking equipment when undressing, by clicking on them.
Added "Green Kelp", herb
Added "Nine-Tails", curiosity
Added "Ouroboros", curiosity
Added "Onion Skewer", food
Added "Broiled Burbot", food
Added "Fish in Tears", food
Added "Chum Bait", fish bait
Key Fixes
-----------------------
Increased the initial challenge timer on Coronation Stones to 8hrs, and on Menhirs & Grotesque Idols to 4 hours.
Probably fixed a bug by which multiple hits in the same cycle could cause death unintentionally.
Bow now auto-equips from toolbelt when pressing "Shoot".
Small Fixes
-----------------------
You may now equip key-rings, ropes, and quivers in tool belts.
You now draw arrows automatically from quivers.
Added an icon for wheat seeds in buckets.
In the Pipe
-----------------------
UPDATE YOUR CLIENTS
... if you wish to use the wardrobe without crashing, and...
Enjoy!