We've been developing, and here's what's new.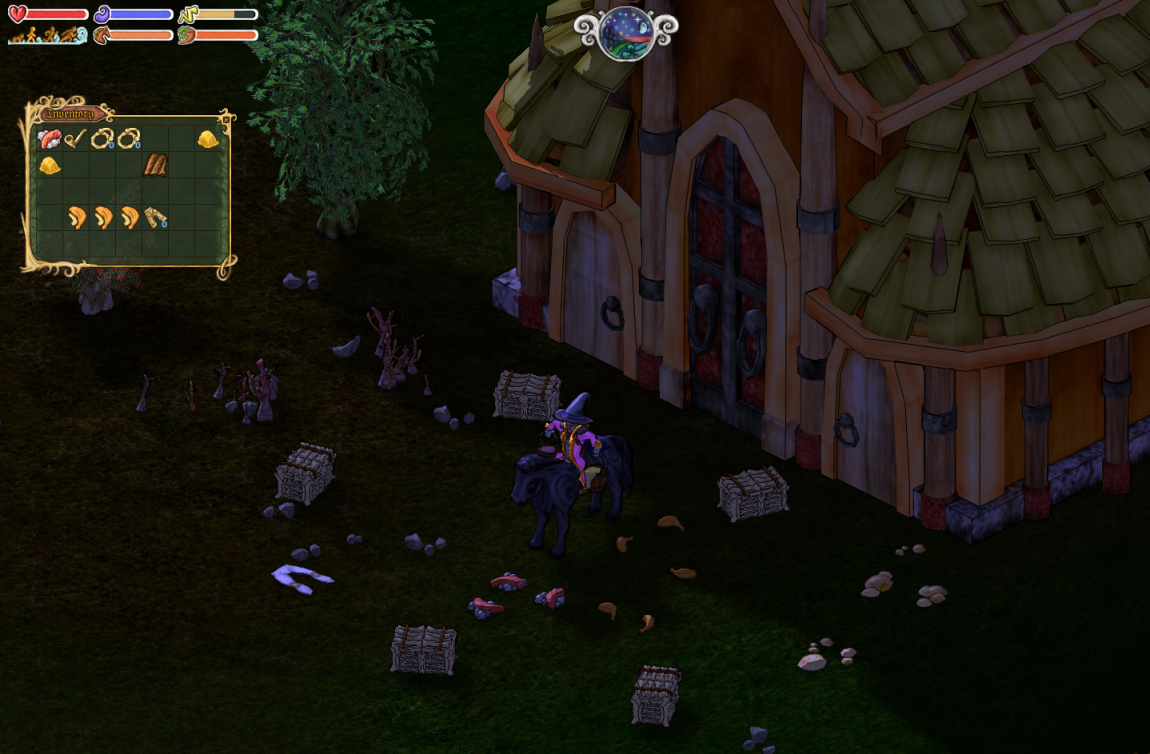 New Implementations
-----------------------
Added "Bone Chest", container.
Added "Molehide Pants", pants. Suggested here.
Added "Blubber Feast", food.
Added "Deep Fried Bird", food.
Added two new forageables, and produce made from them.
Key Fixes
-----------------------
Added a new meter to indicate Pony Power, and repurposed the old carrot-meter to instead indicate how much food the horse you're riding has left.
Unfortunately we had to temporarily disable gemstones on barter stands and display signs on account of bug with server restarts. Will fix.
You may now pave indoors. No solution for paving under staircases yet, if that is necessary.
Probably fixed the derpy entrances to Great Halls that would sometimes stop you. Reported here.
Small Fixes
-----------------------
Re-arranged Chiming Bluebell and Edelweiß. Edelweiß is now the better one, as it should be.
Increased spawning ranges of Glimmermoss.
Added error message when, with rummaging permissions, trying to carry something off claim.
Barter stands now hide the "Buy" button when the stand has nothing to pay with.
Should now get an error message when trying to shift-click scents into containers with copies of that scent.
Added tooltips to weapons indicating base damage.
In the Pipe
-----------------------
Small patch as we have also been working on that something more significant hinted at in the last couple of patches, which might (still) be a few weeks in the making. Will (still) hopefully be cool, though!
The main dev focus is the client rendering rewrite.
I'm (still) considering following up on this suggestion, and make palisades bashable if the claim shield is down. Let me know what you think!
Time to... like us on Facebook?
Enjoy!