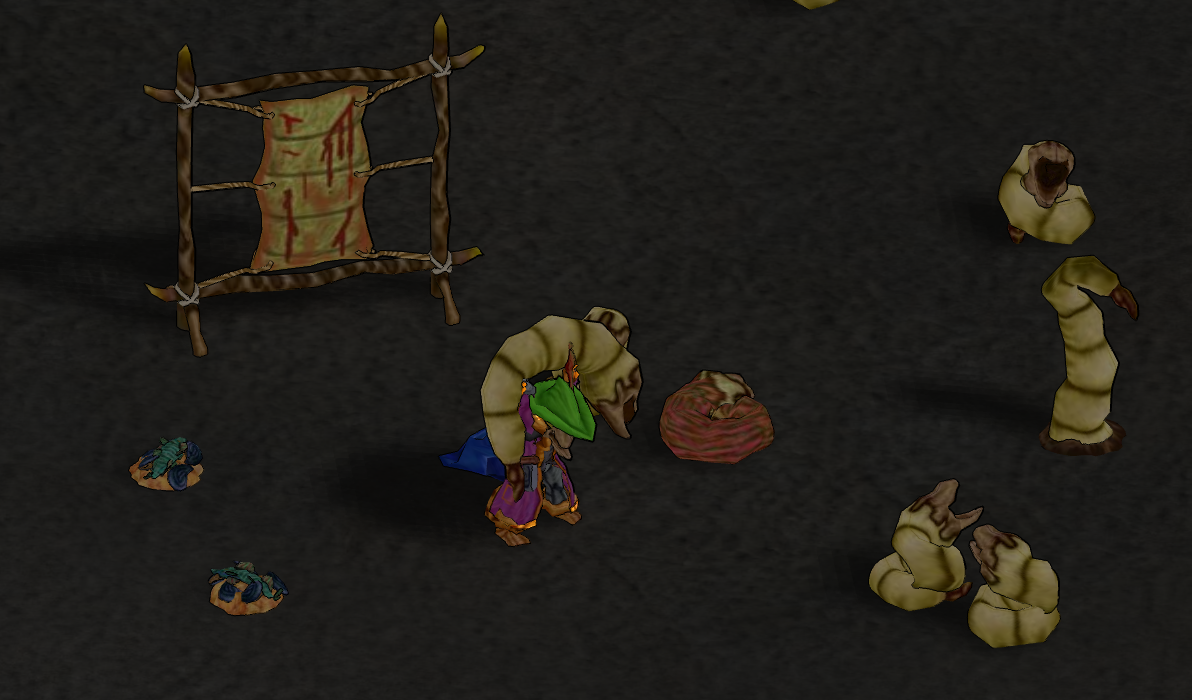 We've been developing, and here's what's new.
New Implementations
-----------------------
Added "Boreworms", creature. Not to bore you with the details, but these tunnelling nematodes now inhabit the lower reaches of the cavernous underworlds. They can pop up, and down, and quite generally cause more than a bit of a nuisance to the poor, unsuspecting cave dweller who chances upon them. Their hides take a fair bit of time to dry, but can be used as leather when dry, without further processing required.
Added "Boreworm Mask", mask.
Added "Clambake", food.
Key Fixes
-----------------------
Fixed a bug by which rummaging permissions could cause unexpected behaviors. Made it so that you now do not need rummaging permissions where you stand to lift items like garden pots, which immediately turn into objects upon being picked up.
In the Pipe
-----------------------
Small patch as we have also been working on that something more significant hinted at in the last couple of patches, which might (still) be a few weeks in the making. Will (still) hopefully be cool, though! Apologies that this is taking time, but there's a lot of new systems and groundwork required. We're making progress.
The main dev focus is the client rendering rewrite.
I'm (still) considering following up on this suggestion, and make palisades bashable if the claim shield is down. Let me know what you think!
Time to... like us on Facebook?

As always, if you liked what we did here: Support the patch.
Today's Patch Item, for the fair price of $10, is the "Robin Hat".
Store Description wrote:

$10

A pox on the phony King of England! ... and a memory of those days spent nobly in the Sherwood, on crusade for sacred monarchy, and low taxes.
The Robin Hat will be awarded, free of charge, to all yearly gold and silver subscribers.
Enjoy!