We've been developing, and here's what's new.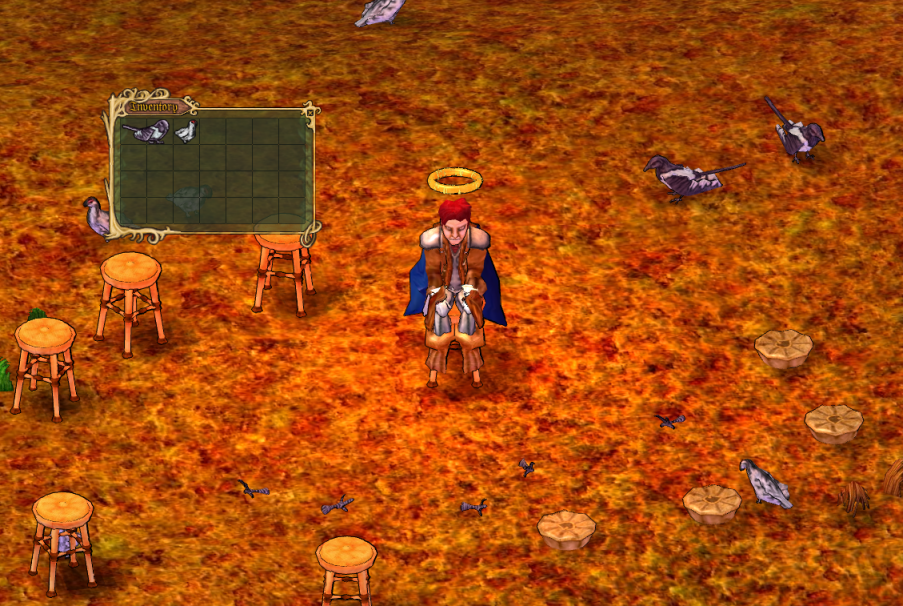 New Implementations
-----------------------
Added "Magpie", bird.
Added "Magpie", pie.
Added "Ptarmigan, bird.
Added "Cushioned Stool", chair.
Added "Bear Coat", coat.
Small Fixes
-----------------------
Added an avatar camera to Mallards.
Fixed a bug by which branding irons had no input type, whereby quests to make it could not be completed.
Bone Chests should no longer decay on claims. Reported here.
Further upped the spawn rate of Bore Worms.

As always, if you liked what we did here: Support the patch.
Today's Patch Item, for the fair price of $10, is the "Holy Halo".
Store Description wrote:

$10

A mere little indulgence can get you straight into this Heaven.
All Gold Subscribers have been provided the Holy Halo free of charge.
In the Pipe
-----------------------
Small patch as we have also been working on that something more significant hinted at in the last couple of patches, which might (still) be a few weeks in the making. Will (still) hopefully be cool, though! Apologies that this is taking time, but there's a lot of new systems and groundwork required. We're making progress.
The main dev focus is the client rendering rewrite.
I'm (still) considering following up on this suggestion, and make palisades bashable if the claim shield is down. Let me know what you think!
Time to... like us on Facebook?
Enjoy!