We've been developing, and here's what's new.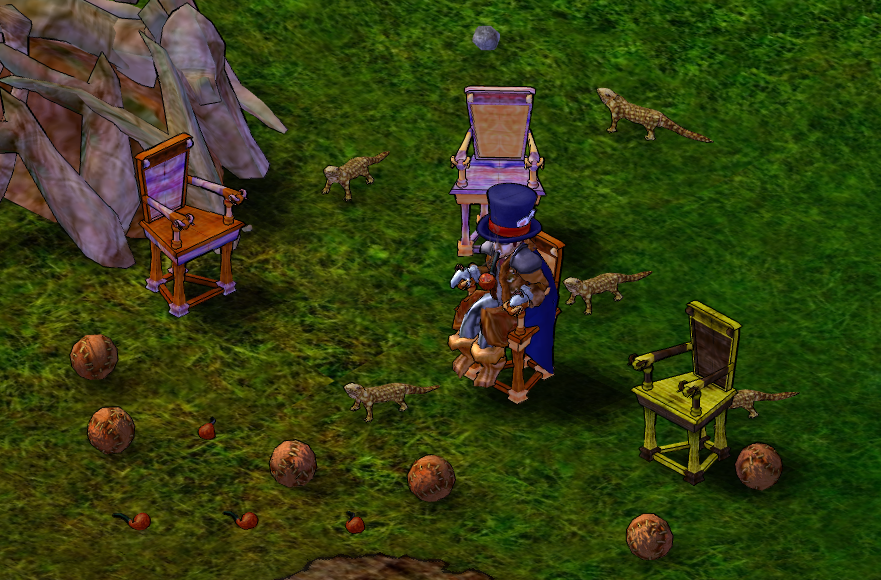 New Implementations
-----------------------
Made it so that the Leather Ball can be kicked around with some mild physics. Fun stuff!
Added "Bull Pipe", better pipe, which burns through your drugs faster, bringing you that much wanted high faster as well.
Added "Forest Lizard", creature.
Added "Ram Chair", chair.
Small Fixes
-----------------------
Added the ability to use the thinking-when-placing-buildings pose as an emote.
Magpie & Ptarmigan feathers should now use their own terrain objects.
Worm-Eaten Apples can now be hung on walls.
Fixed a bug with a previously added curioisty that wasn't actually handed out as intended.

As always, if you liked what we did here: Support the patch.
Today's Patch Item, for the fair price of $10, is the "Magician's Hat".
Store Description wrote:

$10

The accomplished Magician can always use a couple of extra aces up his stovepipe.
All Gold subscribers have been awarded the Magician's Hat free of charge.
In the Pipe
-----------------------
Small patch, as we have also been working on that something more significant hinted at in the last couple of patches, however, we are nearing completion on that project.
The main dev focus is the client rendering rewrite.
Time to... like us on Facebook?
Enjoy!