We've been developing, and here's what's new.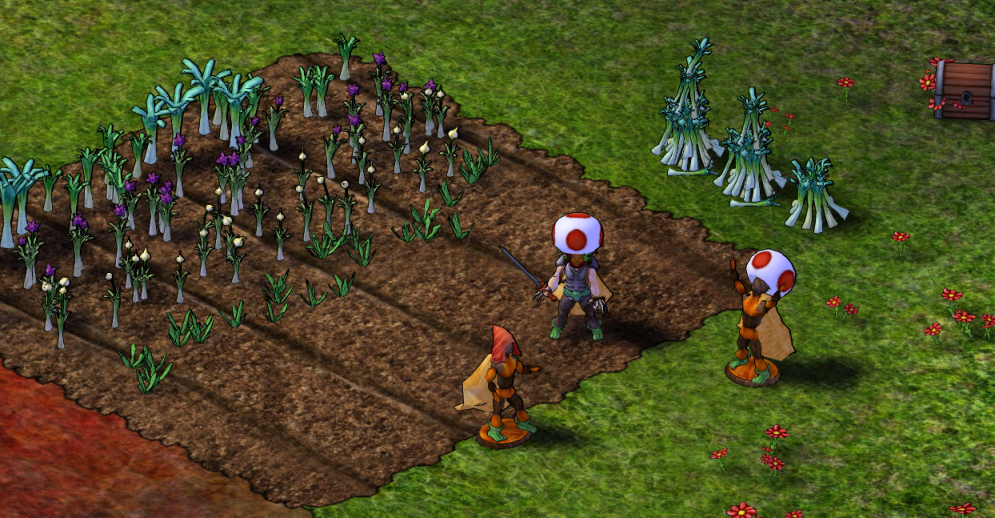 New Implementations
-----------------------
Added "Whistle", emote. Suggested here.
Added, "Pointed Cap" and...
Added "Straw Cape", both suggested here.
Added "Snakeskin Boots", suggested here.
Key Fixes
-----------------------
As hinted at here, we have made it so that you may now conquer Menhirs and Grotesque Idols from one Realm to another. While Menhirs and Grotesque Idols must still be built as Realm objects, they now otherwise function more akin to normal objects, in that you do not need to challenge them to destroy them, and in that they are protected by claims. Not sure if this actually changes much.
Natural Wonders in Villages now drain Village authority to the tune of 10k auth per day. Suggested here.
Hotkey:ed bucket icons now refresh when the buckets change their contents. Reported here. How did we ever play without this?
Small Fixes
-----------------------
Fixed a bug by which you could drop Coracles on your own Knarr to get it pretty well stuck. You can no longer drop coracles on other bounding boxes than your own, as an additional consequence of fixes required for this...
... also made it so that dropping soil on claimed ground is now a crime of vandalism.
Cupboards now take a small amount of damage whenever they are put down anywhere where they could not be built, i.e. anywhere that isn't inside a house.
Fixed a bug by which you could duplicate moves in combat toolbelts.
Fixed a crash caused by typing specific thing in public chat, reported in PM.
Fixed a bug with a bonus in the lumberjack credo not being applied as intended, reported in PM.
Made it so that you cannot plow while mounted. Suggested here.
Fixed a bug by which you couldn't aggro from Knarrs properly.
Fixed a bug by which the top part of barter stands would sometimes display the wrong cloth material.
Fixed a bug by which pressing grapes in a vinegar full press would vaporize the grape juice into the void.
Fixed a bug by which you could apply sap taps to saplings.
You can now use carried barrels to draw from sap taps.
Fixed a bug by which the sap tap graphics weren't updated properly.
Made it so that you can build Sublime Porticos pretty much anywhere, suggested here.
Straw twine is now fishing line.
Added options to "Shoo" and "Pull" to animal leashes, as suggested here.
Wort, Batter and Rennet recipes should now display output amounts. Reported here.
Added small token rewards in LP for completing tutorial quests. Suggested here.
You may now travel with carts, and pull them across shallows. Inspired by this.

As always, if you liked what we did here: Support the patch.
Today's Patch Item, for the fair price of $10, is the "Mushroom Hat".
Store Description wrote:

$10

You're sorry, but the princess is in another castle.
All Gold subscribers have been awarded the Mushroom Hat, free of charge.
In the Pipe
-----------------------
Enjoy!