We've been developing, and here's what's new.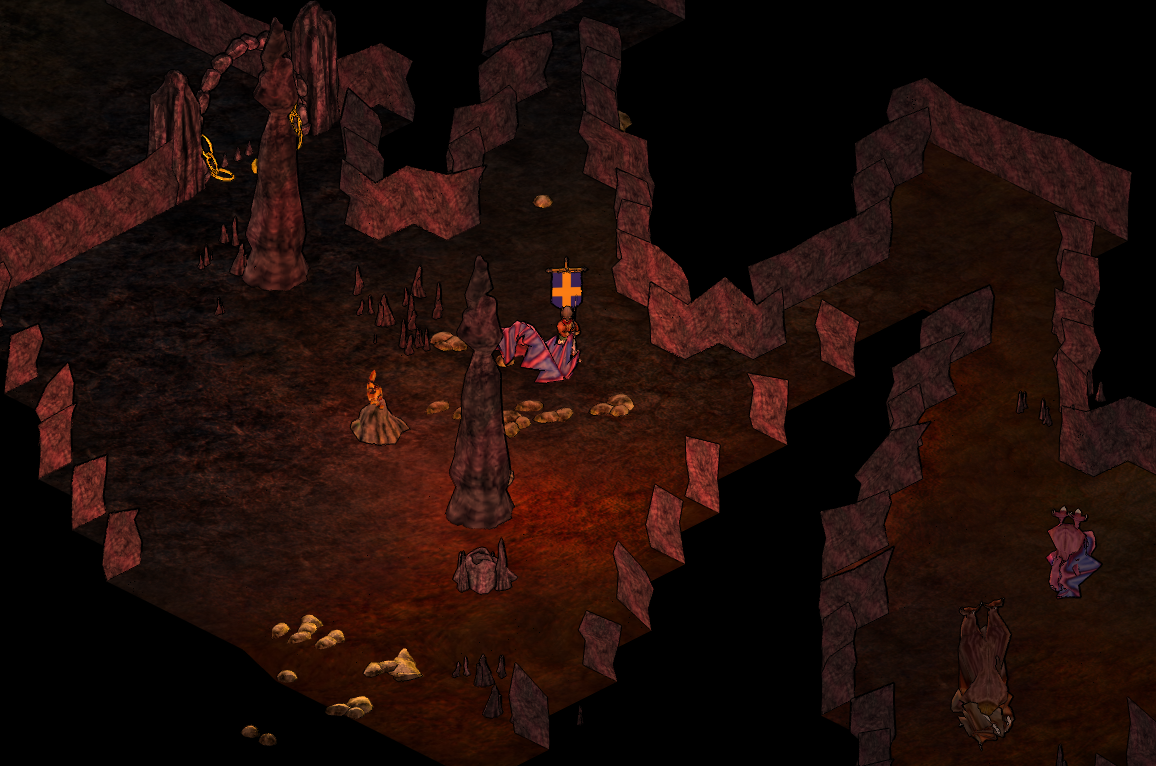 New Implementations
-----------------------
Added "Bat Caves", dungeon type. In the deep mines of the Hearth, a new dungeon type of screeching terrors and flapping delights can now be found; Bat Caves. Bat Caves are full of bats, and things Bat, and are quite the sight to behold, and complete with some new challenges added relative to the Beaver Dams.
Bat Caves should be challenging, but do let us know if you find it too much. Also do let us know if you find the rewards fun and meaningful. I promise we'll make the next dungeon more noob friendly.
That's it, really.

As always, if you liked what we did here: Support the patch.
Today's Patch Item, for the fair price of $10, is the "Bat Hat".
Store Description wrote:

$10

Da-na-na-na-na-na-na-na, da-na-na-na-na-na-na-na -- Bat Hat! Bat Hat! Bat Hat! Pow! Sock! Zok!
All Gold & Silver subscribers have been awarded the Bat Hat, free of charge.
In the Pipe
-----------------------
With the big project of the past few weeks done and dusted, we are going to shift gears instead to a new project, namely the completion of the client rendering rewrite. The rewrite has been almost a year in the making, and we'd like to see it finished. For the coming weeks, until completion, we will drop small, one-day patches, while loftar dedicates remaining dev time toward the client rendering rewrite. This sucks a bit, but having loftar tied up in this project indefinitely sucks more.
Time to... like us on Facebook?
Enjoy!