We've been developing, and here's what's new.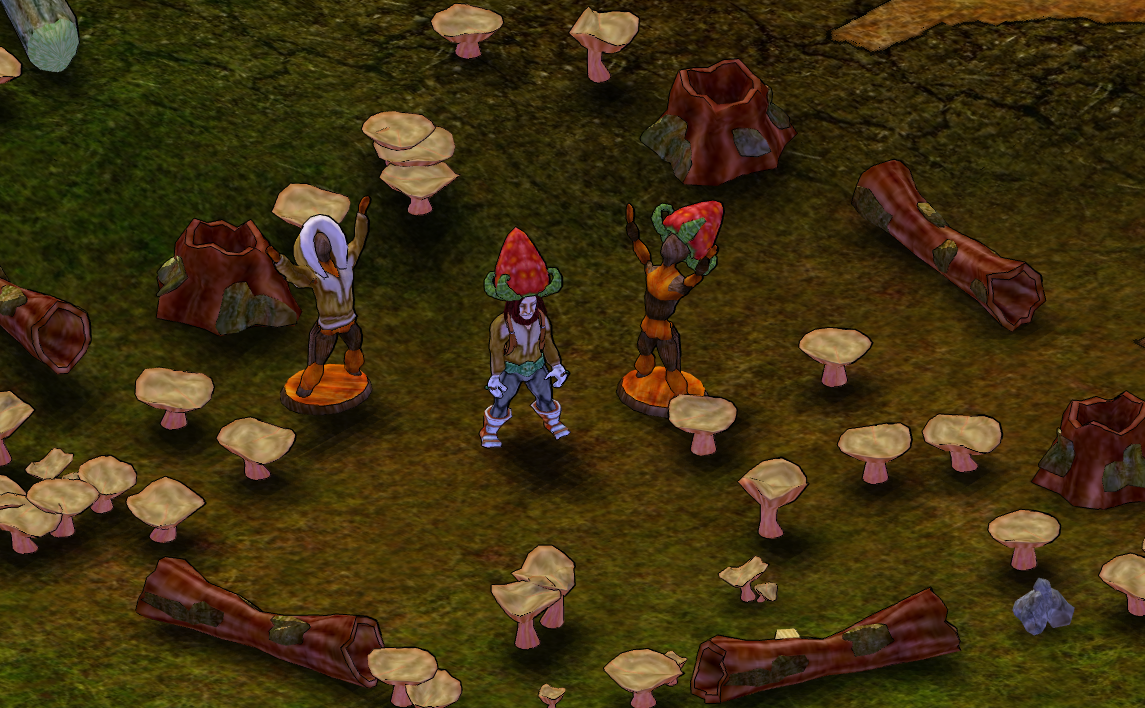 New Implementations
-----------------------
Added "Field Blewits", mushroom.
Added "Reindeer Parka", jacket.
Added "Fulgurite", curiosity. Found when digging sand. Suggested here.
Key Fixes
-----------------------
Improved the user interface for roads, by implementing a dedicated one, instead of using the flower menu. Suggested here and here. Also added a range display to the initial placement milestone.
Logs and stumps should now, if off-claim, decay to mirkwood equivalents. This means you can produce quality mirkwood. Suggested here.
Chances to catch fish with casting rods and lures are now more exhaustively presented, with chance to bite, chance to land, and effective final chance, instead of only chance to bite as it used to be. A bit spreadsheet-ish, but more accurate. Feel free to suggest something better.
Small Fixes
-----------------------
Fixed a generation bug by which Bat Dungeons would sometimes be large enough to cross their world borders.
Added back and forth hotlinks to the screenshot pages when browsing the screenshot feeds.
Differentiated the speed of dungeon bats a bit.

As always, if you liked what we did here: Support the patch.
Today's Patch Item, for the fair price of $10, is the "Strawberry Hat".
Store Description wrote:

$10

Don't let anyone pick you up and turn you into a fruitcake while wearing this sweet hat in celebration of spring!
All Gold subscribers have been awarded the Strawberry Hat, free of charge.
In the Pipe
-----------------------
Enjoy!