We've been developing, and here's what's new.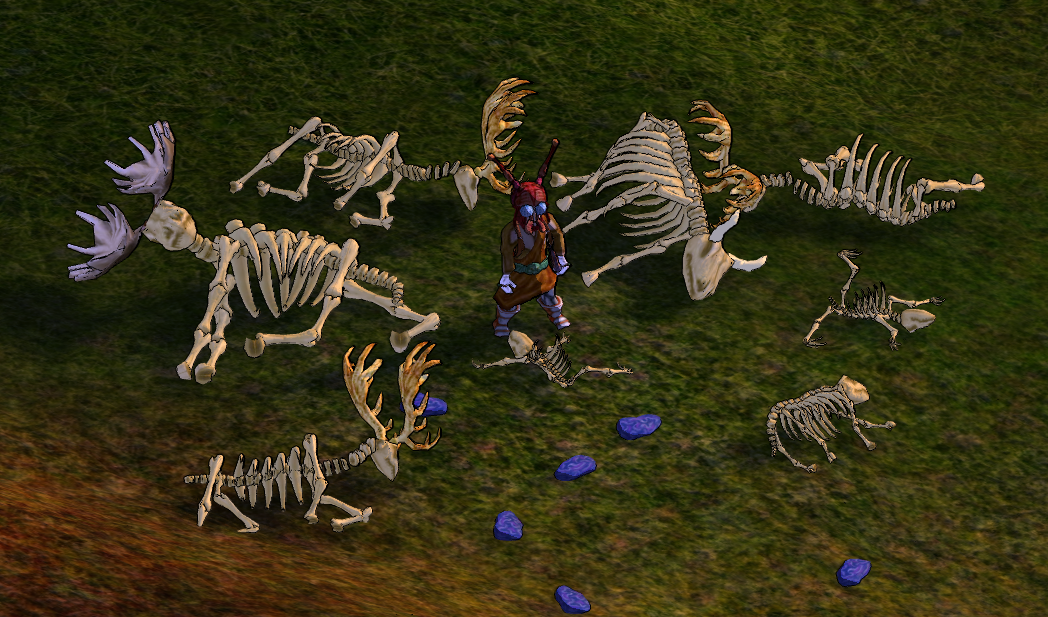 New Implementations
-----------------------
Re-added support for avatar rendering. Character portraits now appear again in the character selection list.
Re-added support for other avatars than camera avatars. Ants now use their old avatar from Legacy again.
Added up and down arrows for character selection in the character screen.
Added Felt Inlay. If successfully Gilded onto an Artifact, the Felt Inlay will add two new open slots, rather than one.
Added skeletons for Moose, Red Deer, Cattle, and Badgers.
Key Fixes
-----------------------
Removed the additional brick added to Potter's Clay last patch.

As always, if you liked what we did here: Support the patch.
Today's Patch Item, for the fair price of $10, is the "Ant Hat".
Store Description wrote:

$10

The perfect fit for any industrious hearthling seeking a spirit animal.
All Gold subscribers have been awarded the Ant Hat, free of charge.
In the Pipe
-----------------------
UPDATE YOUR CLIENTS
... if you want the avatars to render properly.
Enjoy!