We've been developing, and here's what's new.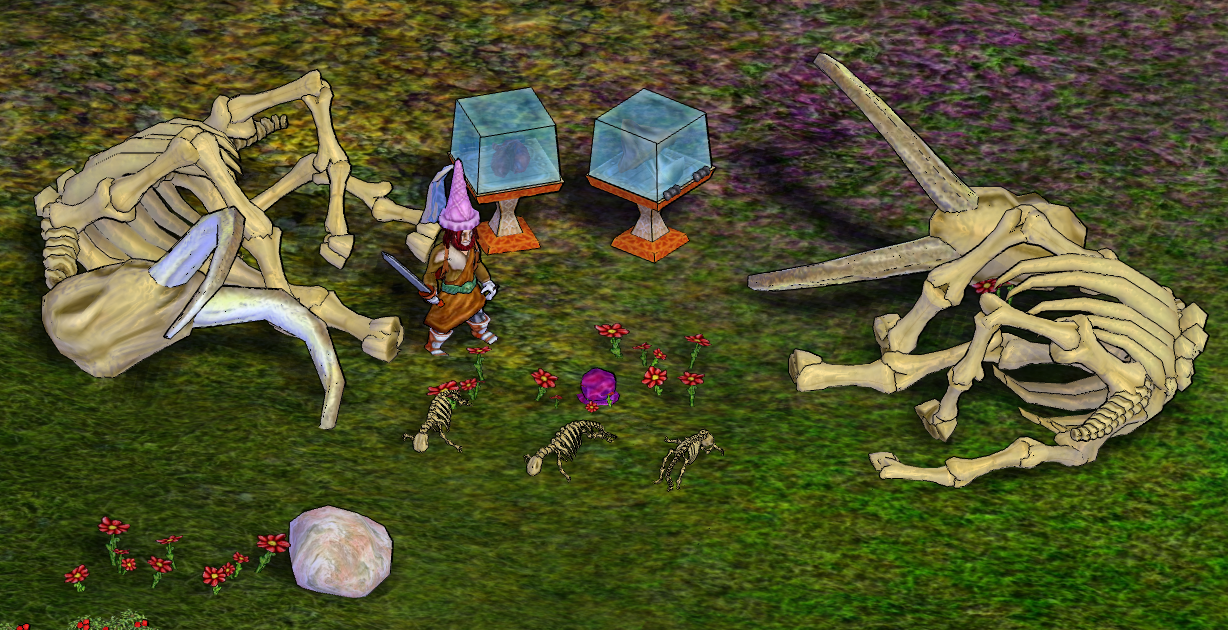 New Implementations
-----------------------
Added a graphical effect to collapsing dungeons, of them sinking into the ground/ocean.
Added "Display Case", suggested here among many places. The Display Case can hold, and display, excatly one item, and only items 1x1 in size. Not all items will look good in a Display case, and some will definitely bleed through it, but I figure that could be your problem should you decide to use them.
Added skeletons for Mammoth & Otter.
Added "Grotesque Tumour", rare drop when butchering, curiosity.
Key Fixes
-----------------------
Fixed the problem with black nil tiles in caves being transparent, which made it possible, for example, to see the inside of the minehole through the black tiles surrounding a mineshaft.
Small Fixes
-----------------------
Silver & Gold paving should no longer decay. Suggested on stream.
Buffed "Dark Heart".

As always, if you liked what we did here: Support the patch.
Today's Patch Item, for the fair price of $10, is the "Princess' Cone", suggested
here
.
Store Description wrote:

$10

A beautiful cone, for a beautiful lady, the future Queen of a beautiful Realm.
All Gold subscribers have been awarded the Princess' Cone, free of charge.
In the Pipe
-----------------------
UPDATE YOUR CLIENTS
... if you want the cave tile fix to work.
Enjoy!