We've been developing, and here's what's new.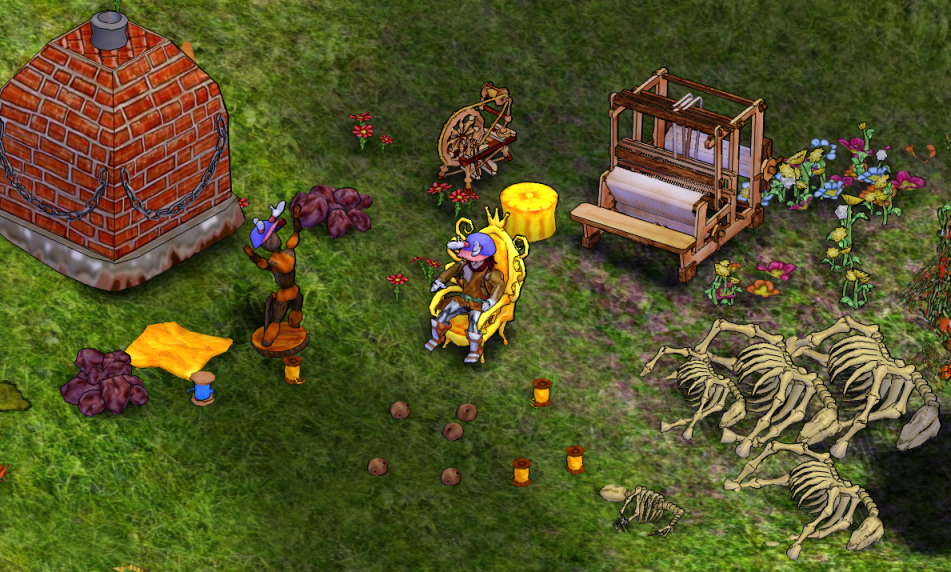 New Implementations
-----------------------
Quest givers will now, occasionally, reward you for completing quests for them with a permanent, local quality increase to some particular herb.
Added "Golden Thread", and "Golden Cloth". You can now make thread from silk, gold, and quicksilver, and then cloth from that. Only decorative for the time being. Suggested here.
Added skeletons to Stallion, Mare, Foal, Wildhorse and Grey Seal.
Added "Oak Apple", curiosity.
Key Fixes
-----------------------
Disallowed building of Wilderness Beacons and Hearthfires if building them would imply a crime of vandalism, to prevent exploits. This is not the solution we'd like to use, but the actual fix is more involved.
Small Fixes
-----------------------
Quest rewards are now determined upon completion, rather than generation, so you should no longer get, for example, zero percent hunger reduction rewards.
"Land of Milk & Honey" should now actually boost quests as indicated.
"Weird Beetroot" should now be more common.
Reduced risk of Coaler's Cough and Beestings.

As always, if you liked what we did here: Support the patch.
Today's Patch Item, for the fair price of $10, is the "Clap Cap".
Store Description wrote:

$10

It's not claptrap, the Clap Cap really does clap! A big round of applause for an awesome hat!
All Gold subscribers have been awarded the Clap Cap, free of charge.
In the Pipe
-----------------------
Enjoy!