We've been developing, and here's what's new.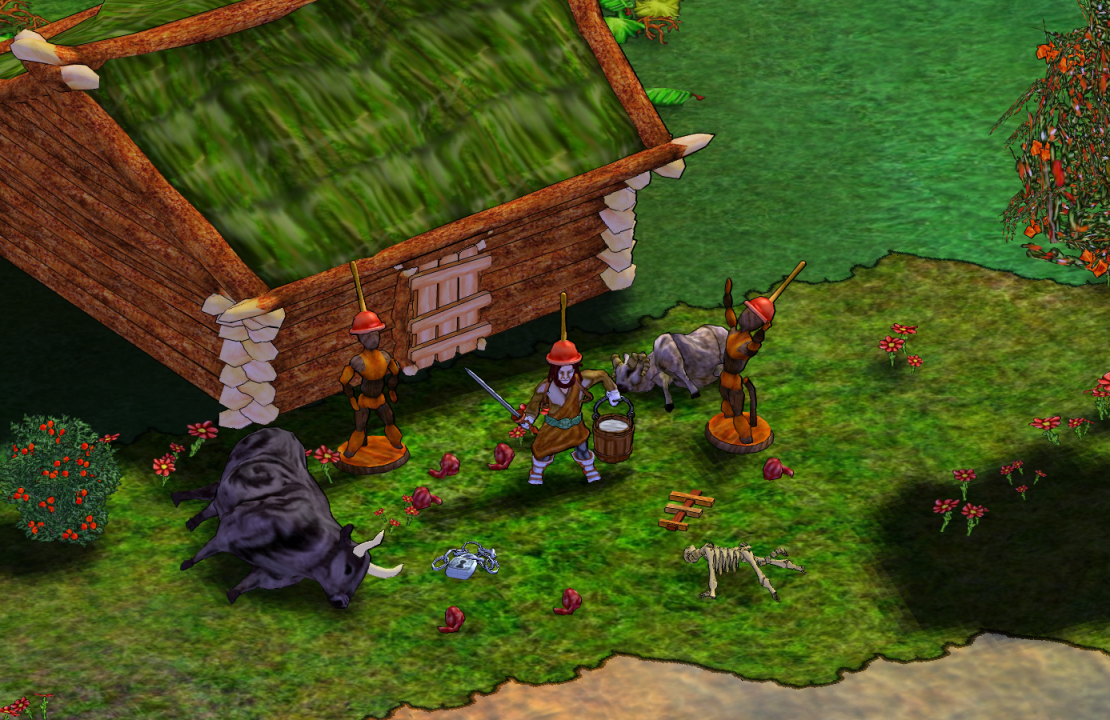 New Implementations
-----------------------
Added two/three new lock types: Wooden Lock, and Steel Lock, and transitioned previous lock resources to the new type Metal Lock.
Added Lockpicking. Locks on houses and containers, but not on Knarrs or gates, can now be picked. If you encounter a locked door or container, you may attempt to pick it with a new action icon "Pick Lock", under the Adventure Menu, available with "Locks & Bolts". When you pick a lock, the geometric mean of your Dex, Int, and Stealth values are compared against the installed lock's quality, modified by a unique factor per lock type, to determine a picking time. The time required to pick a lock ranges from a low of more or less zero time, to a high of 24 RL hours. Beyond that you can't pick the lock at all. Once the timer expires, the lock is picked, and you may enter/open. The lock remains picked until someone with a proper key uses the door or container in question again.
There are security implications to this lock implementation that I'm sure we're not aware of, due to the peculiarities of your base designs, so I advice you to install the proper locks you want set. As a precaution we made it so that you can never install a lock if it would be a crime to do so. I hope that introducing this doesn't cause any huge problems for anyone.
Introduced animal castration. Male domestic animals can now be castrated. When you castrate animals you receive a "Bollock" of the relevant type, which can be roasted or used in meat recipes. Suggested here.
Added Fox Skeleton
Small Fixes
-----------------------
Knarr cargo holds should now be easier to access despite Knarr drift, and Knarrs shouldn't drift quite as far.
Can now aggro through Slimes.
Raw Goat meat can no longer be eaten. Copied code error.

As always, if you liked what we did here: Support the patch.
Today's Patch Item, for the fair price of $10, is the "Plumber's Plunger", and it's even animated!
Store Description wrote:

$10

If you ever felt like you had something nasty lodged firmly between your shoulders, the Plumber's Plunger might be just the solution for your ails.
All Gold subscribers have been awarded the Plumber's Plunger, free of charge.
In the Pipe
-----------------------
Enjoy!