We've been developing, and here's what's new.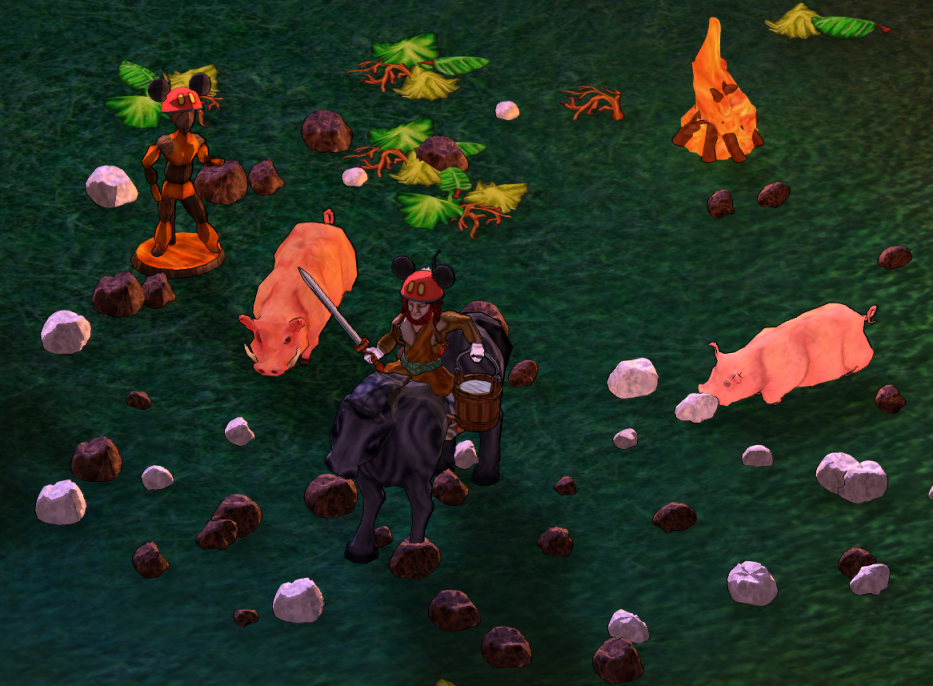 New Implementations
-----------------------
Added Truffles. Leashed Pigs will sometimes run off and dig up truffles. There are two(?) types of Truffles, namely white and black. Truffles come with a varying number of uses, and can, much like pepper, be used to season food. Pigs now have a "Truffle Snout" value which can be bred. The Truffle Snout value determines how good a pig is at finding truffles. Truffles spawn much like any foragable would, so you naturally have to walk the pigs around. A truffle with more than five uses can be used as a Mushroom for recipes.

As always, if you liked what we did here: Support the patch.
Today's Patch Item, for the fair price of $10, is the "Rat Hat", and it's even animated!
Store Description wrote:

$10

Who's the leader of the club, that's made for you and me? Dum-de-dum, dum-de-dum, M-O-U-S-E!
All Gold & Silver subscribers have been awarded the Rat Hat, free of charge.
In the Pipe
-----------------------
The main dev focus is the client rendering rewrite, and patches will be small until that has been completed. We had a lot to talk about after the hiatus last week, and this took longer than perhaps expected. Aiming bigger next week.
Time to... like us on Facebook?
Enjoy!