We've been developing, and here's what's new.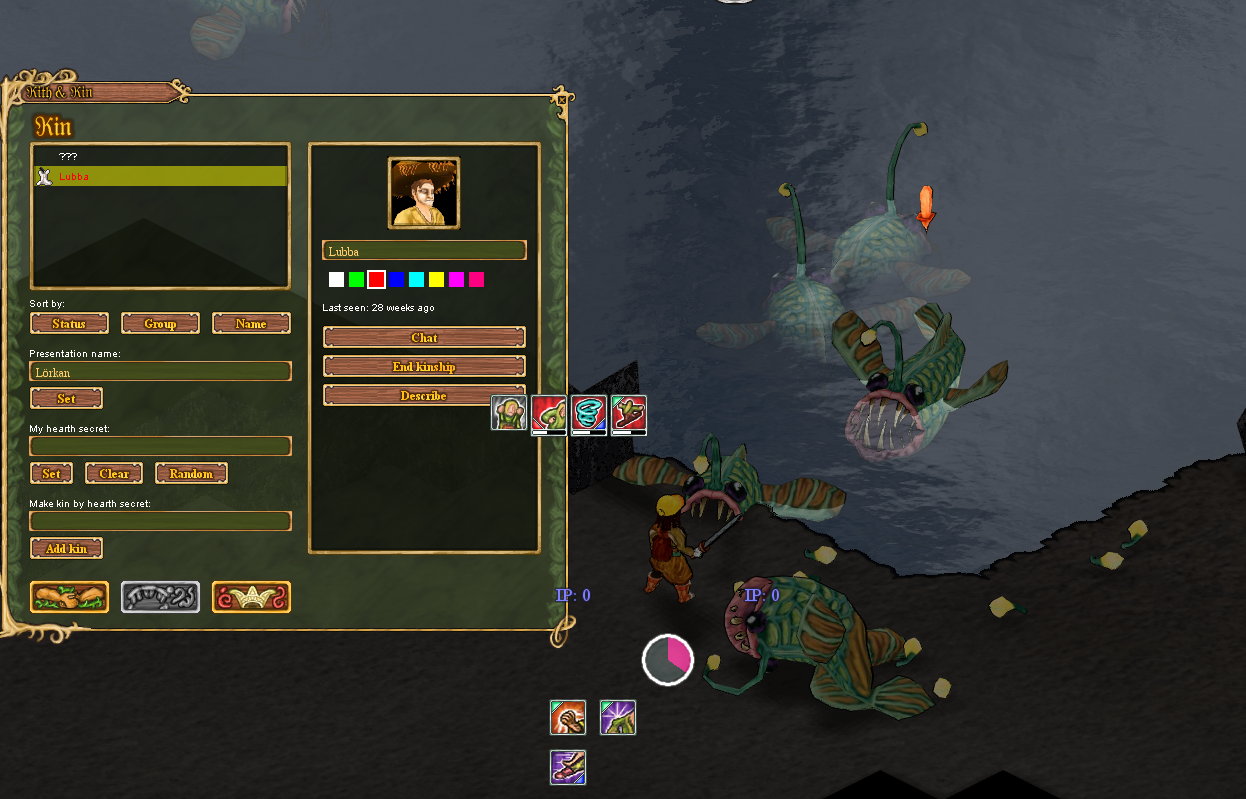 New Implementations
-----------------------
Added Cave Anglers. Nasty Angler Fish which lurk in deep cave waters. Beware.
Added quality increases from questing to animals. Quest givers can now, sometimes, as a reward for a completed quest, increase the local animal quality of a particular animal.
Small Fixes
-----------------------
The "Pickup" option for coracles now tries to equip directly to the backpack slot if that is empty, rather than go to the cursor. The "Pickup" option is also now available when you are mounted in the coracle. Suggested here.
Truffles should now be possible to put in the Wicker Picker.
Flin & Steel and Matches can now be put in a toolbelt. Suggested here.

As always, if you liked what we did here: Support the patch.
Today's Patch Item, for the fair price of $10, is the "Duck Cap".
Store Description wrote:

$10

Don't duck out on this offer, but instead duck and cover under it. Quack!
All Gold & Silver subscribers have been awarded the Duck Cap, free of charge.
In the Pipe
-----------------------
UPDATE YOUR CLIENTS
... if you want the new list search function.
Enjoy!