We've been developing, and here's what's new.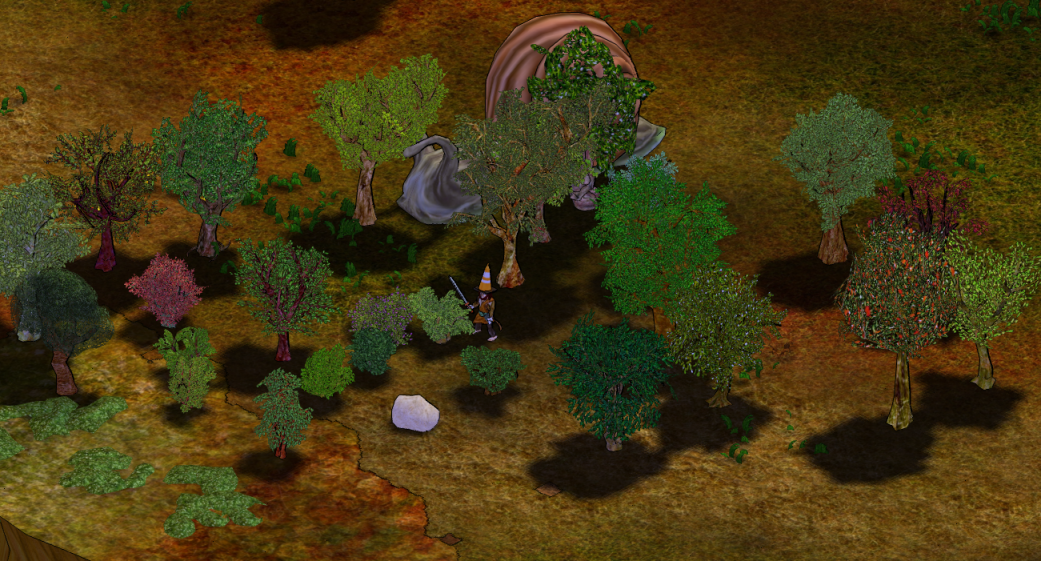 New Implementations
-----------------------
Added support for hiding fruit layers in trees and bushes when the fruit in them has been picked. Should be implemented where relevant, but you might want to keep an eye out so that tree felling animations and the like work. Bug report problems.
Added "Chasm Conch", new cave creature.
Key Fixes
-----------------------
Using defenses should no longer interrupt movement, which should negate advantages currently held by custom clients. This does not work for take aim yet, since that is technically an attack.
Small Fixes
-----------------------
Made it so that you can, while holding a coracle, right-click the map to place it. This should prevent scenarios where you get locked.
Snow should now decay in saddlebags.

As always, if you liked what we did here: Support the patch.
Today's Patch Item, for the fair price of $10, is the "Traffic Cone".
Store Description wrote:

$10

Ensure there's never a jam in your cone head with this thinking cap.
All Gold & Silver subscribers have been awarded the Traffic Cone, free of charge.
In the Pipe
-----------------------
Enjoy!