We've been developing, and here's what's new.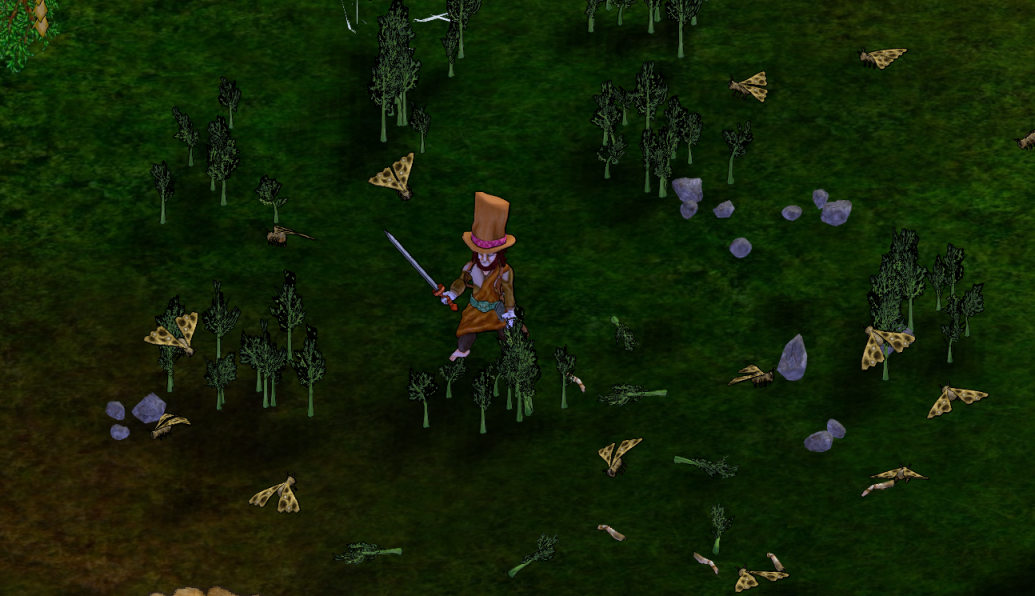 New Implementations
-----------------------
Added a new optional input type "Spices". Kvann, ground pepper, chives, and laurel leaves all count as spices. Spices spice up various, selected, recipes.
Added "Dill", spice.
Added "Cave Moth", small creature.
Added "Cave Louse Leg", snackbite.
Key Fixes
-----------------------
You may now move your claim pole on a plot of land by simply building a new one. Suggested here.
If you kill an enemy, and have other fighting relations, you will automatically engage the next closest enemy.
Small Fixes
-----------------------
Fixed a bug with horses not starving when mounted.
Nettle burns now boost your survival by one. The sideffects of this wound are now entirely positive.

As always, if you liked what we did here: Support the patch.
Today's Patch Item, for the fair price of $10, is the "Dustman's Stovepipe".
Store Description wrote:

$10

You'll look like you've swept a lifetime of streets, earning, and looking like, millions in lost change.
All Gold & Silver subscribers have been awarded the Dustman's Stovepipe, free of charge.
In the Pipe
-----------------------
The community lost a highly valued member recently, with the passing of David "Onep" Sharp. Our thoughts and prayers are with his friends and family, and, in light of his tireless campaign for that very purpose, he has been created a moderator. I expect all his decisions as a moderator to be wise, and equal in measure of both justice and mercy. Till we meet again.
The main dev focus is the client rendering rewrite, and patches will be small until that has been completed.
Time to... like us on Facebook?
UPDATE YOUR CLIENTS
... if you want to see optional ingredients as optional.
Enjoy!