We've been developing, and here's what's new.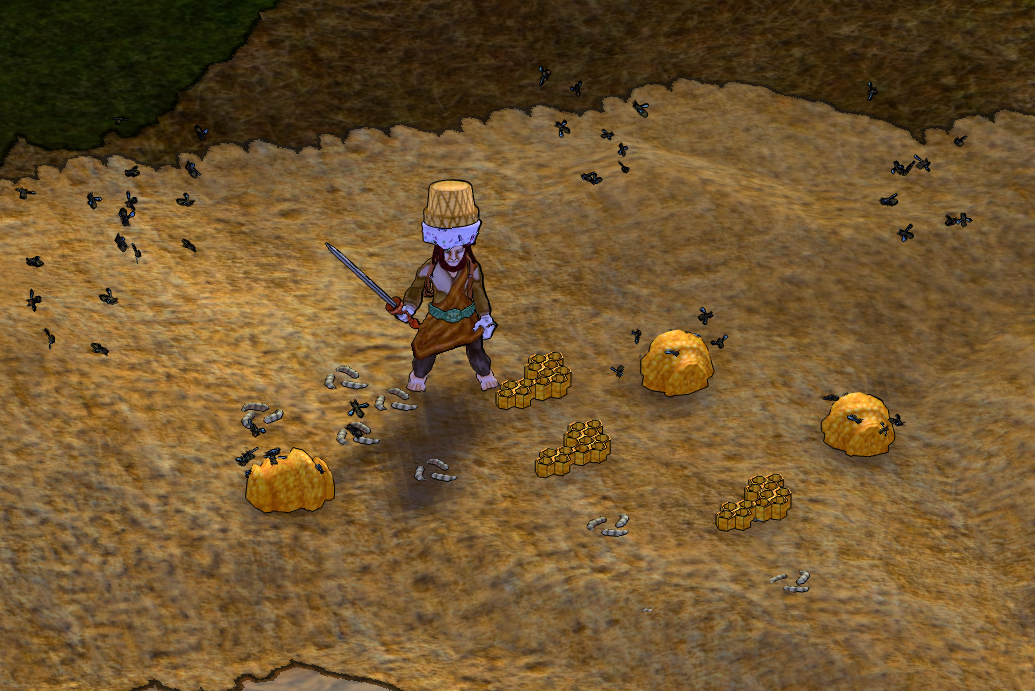 New Implementations
-----------------------
Added Wild Beehives. Some trees now have Wild Beehives in them, similar to ant nests, which can be raided for loot, but beware the swarms! As a consequence of this, Mistletoe should now also show up on the minimap. Eventually we hope to expand on this so that you have to acquire swarms from hives when breeding domestic bees.
Small Fixes
-----------------------
The Scholar credo no longer depends on the Mystic Credo

As always, if you liked what we did here: Support the patch.
Today's Patch Item, for the fair price of $10, is the "Cupcake Hat".
Store Description wrote:

$10

Hey, cupcake! Whether at a gardenparty, or a simple afternoon tea, you'll look like a real sweetie in this piece of pastry styled headwear.
All Gold subscribers have been awarded the Cupcake Hat, free of charge.
In the Pipe
-----------------------
Enjoy!