We've been developing, and here's what's new.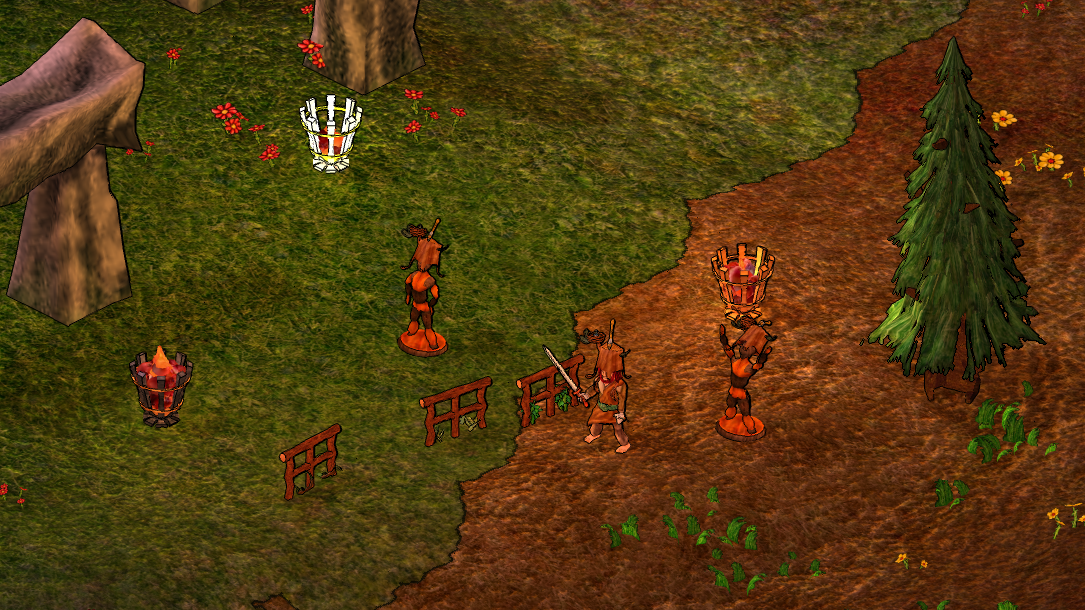 New Implementations
-----------------------
It is now possible to mass harvest and plant from and to trellises, using the same interface you would with any other crop. No need to buy everything in the store in abject gratitude, or anything.
Added "Brazier", the Brazier is, quite simply, a fire that accepts only coal as fuel, and that burns longer than a normal fire. Decorative, if not practical.
Key Fixes
-----------------------
Fixed a problem introduced last week, by which you were somtimes prevented from hearthing home even with proper permissions for doing so. Reported here.
Small Fixes
-----------------------
Dungeons should no longer spawn on claimed land.
Fixed a bug by which you'd have a hard time trampling over small animals since a recent fix.
Fixed a graphics problem with integer overflow in the Kingdom authority meter.
Fixed a bug by which the character in the equipment screen would be offset if you pulled the equipment window outside of the game window.
Trespassers should no longer be able to consume heart containers, or butcher or flay small animals.
Fixed a bug by which it was possible to port with a stockpile open while on a horse.
Fixed a bug with wildbee honey saying "Wildbee Honey Honey". Reported here.

As always, if you liked what we did here: Support the patch.
Today's Patch Item, for the fair price of $10, is the "Quest Giver's Stump".
Store Description wrote:

$10

You have a feeling that the hat you're wearing may be the ill-gotten gain of a foul murder.
All Gold & Silver subscribers have been awarded the Quest Giver's Stump, free of charge.
In the Pipe
-----------------------
Enjoy!