We've been developing, and here's what's new.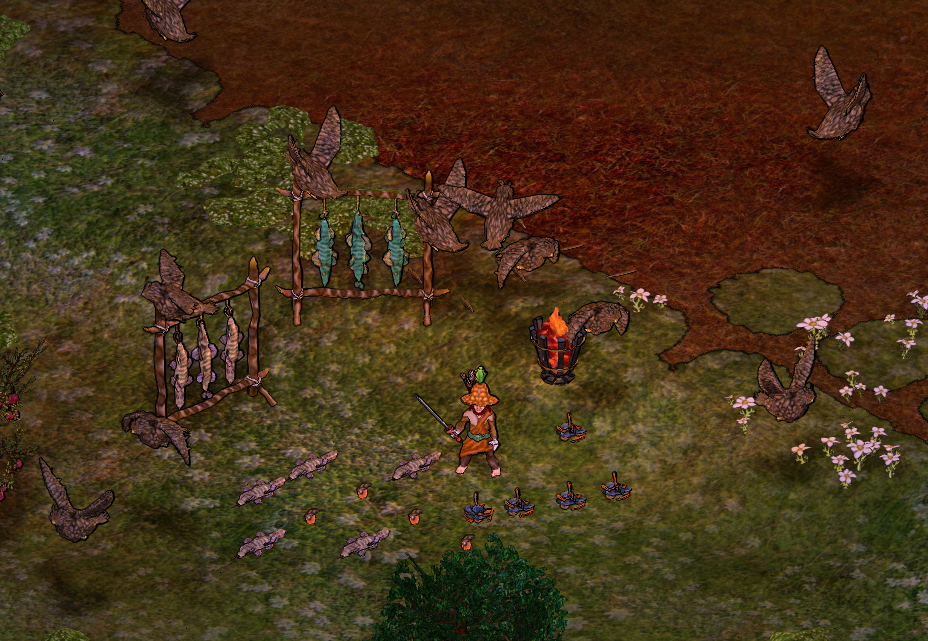 New Implementations
-----------------------
Filets of fish can now be dried in drying frames, to have their FEPs increased, and somewhat concentrated.
Added "Eagle Owl", bird.
Added "Moules Frites", food.
Key Fixes
-----------------------
Can no longer bandy dead people. Cape awarded to loftar.
Small Fixes
-----------------------
Eagles sometimes attack.
Fixed an integer overflow problem with LP. No need for alarm.
Lamp stalks are sometimes Cave Anglers.
Skeletons should no longer blood splat.
Fixed a bug by which it was possible to clip yourself into water tiles without swimming.
Fixed a bug by which Pearl Diver swimming bonus was not properly applied.
Claim Bonds now retain their names when inherited.

As always, if you liked what we did here: Support the patch.
Today's Patch Item, for the fair price of $10, is the "Pineapple Panama".
Store Description wrote:

$10

Give your head a nice, shading cool, underneath your very own grove of pineapple.
All Gold subscribers have been awarded the Pineapple Panama, free of charge.
In the Pipe
-----------------------
Enjoy!