We've been developing, and here's what's new.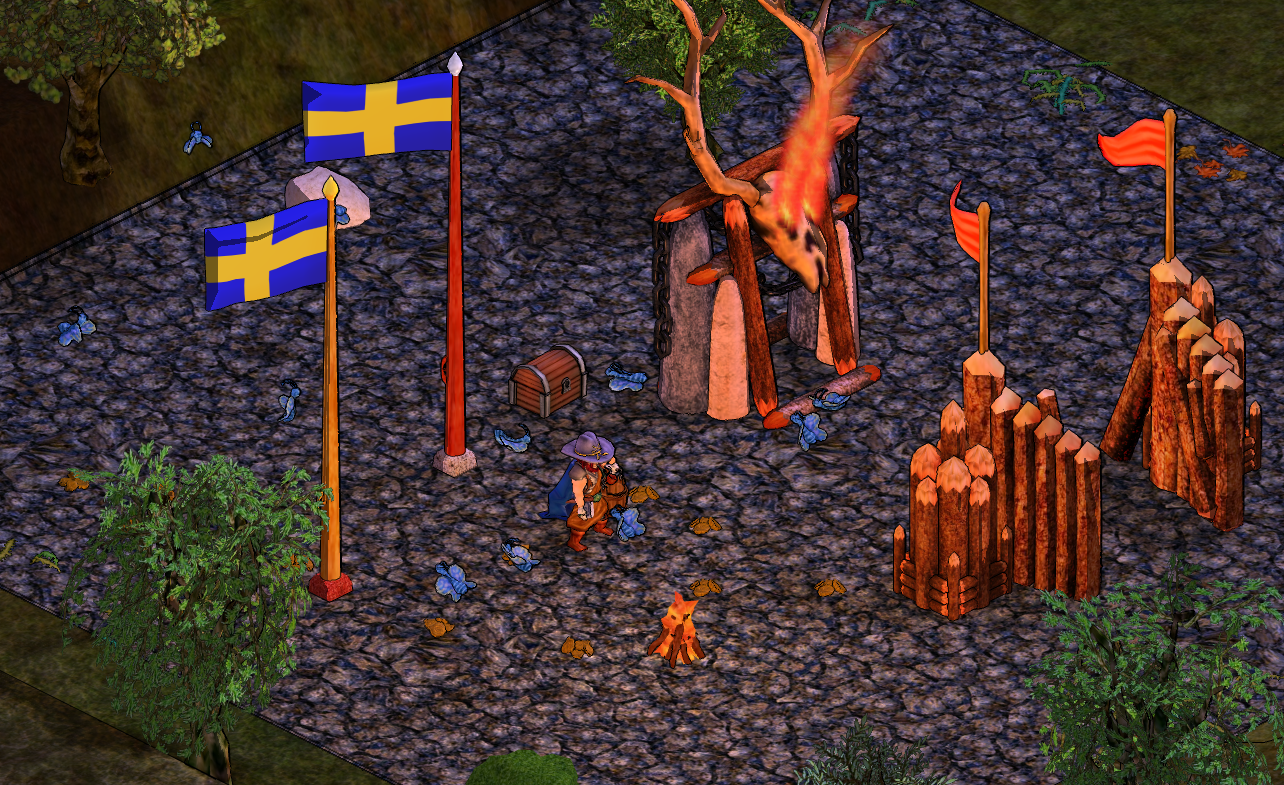 New Implementations
-----------------------
Added "Flagpole". Craft a flag, fly the custom graphics of your choice, and let the wind carry your message far and wide.
Added "Moonmoth". Moth. Lunar in proclivities.
Added "Glazed Honeyons", food.
Key Fixes
-----------------------
Fixed a bug by which you would, at more than 100% overstuffed, not consume energy as intended. You can no longer become more than 100% overstuffed.
Adjusted the quality scaling for symbel items. They should be somewhat more relevant.
Small Fixes
-----------------------
Fixed a small textual error.
Prospective Quarrymen should no longer be tasked with visiting the lower cave levels.
Fixed a longstanding bug by which you could build from claimed stockpiles without registering a crime.
Fixed a small bug with the cart's following speed when entering and exiting caves.
Beaver Lodges should no longer spawn in oceans.
Seagulls should no longer drop into the water on spawning.

As always, if you liked what we did here: Support the patch.
Today's Patch Item, for the fair price of $10, is the "Cavalry Hat".
Store Description wrote:

$10

If you want to have a good time, jine the Cavalry! It's always on time!
All Gold subscribers have been awarded the Cavalry Hat, free of charge.
In the Pipe
-----------------------
The main dev focus is the client rendering rewrite.
We didn't get to considering swarm protection for siege machines, or the potential change to make Rage characters identifiable as such, but it's still on our radar.
We have had a fair amount of valid criticisms brought up against some aspects of the quest system, and are looking to make some changes before too long.
Time to... like us on Facebook?
Enjoy!