We've been developing, and here's what's new.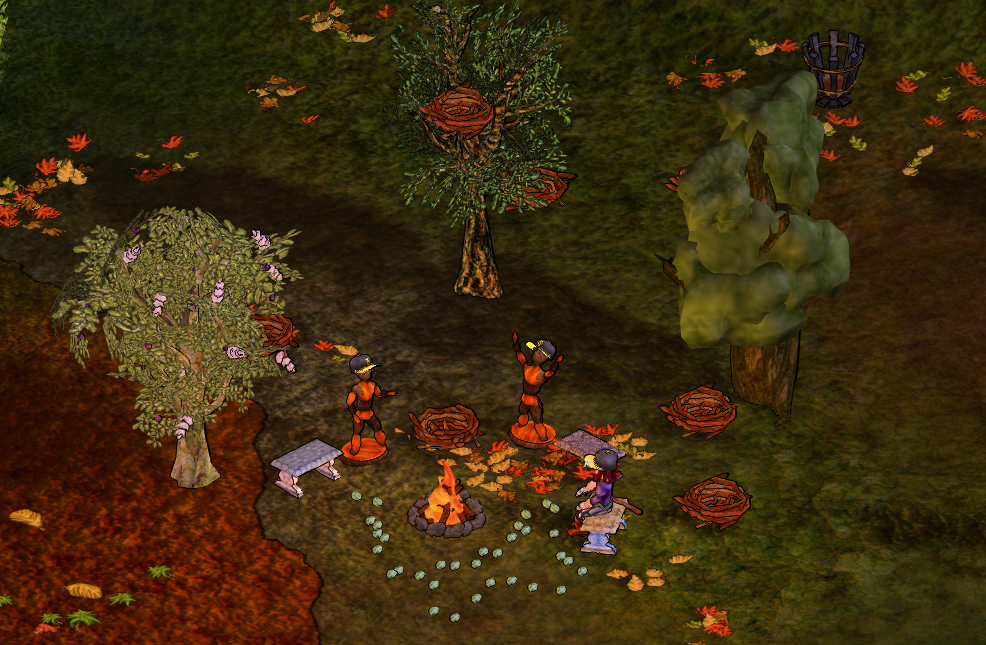 New Implementations
-----------------------
Added Magpie's Nest. Magpie Nests sometimes appear in trees, and can be raided for...
Added "Magpie Egg", egg type. Eggs are now a variable input. Chicken eggs represent normality, and carry no food buff.
Added "Stone Bench", bum holder.
Key Fixes
-----------------------
If you respawn to wilderness too often (i.e. more than ~ once a week) you will begin taking a new type of damage. Don't lose your Hearth fires.
Small Fixes
-----------------------
The likelihood of getting quests to catch cave fish when doing the Fisherman credo should now be lower.
Quests asking you to "Put an arrow in X" now check for arrows, rather than any ranged weapon.

As always, if you liked what we did here: Support the patch.
Today's Patch Item, for the fair price of $10, is the "Hipster's Skullcap".
Store Description wrote:

$10

Display your intimate relationship with the hereafter with this piece of transient vanity. Bling-bling!
All Gold subscribers have been awarded the Hipster's Skullcap, free of charge.
In the Pipe
-----------------------
Small patch. Working on bigger things.
The main dev focus is the client rendering rewrite.
Considering: Quest mechanics, siege mechanics, and the potential change to make Rage characters identifiable as such.
Time to... like us on Facebook?
Enjoy!