We've been developing, and here's what's new.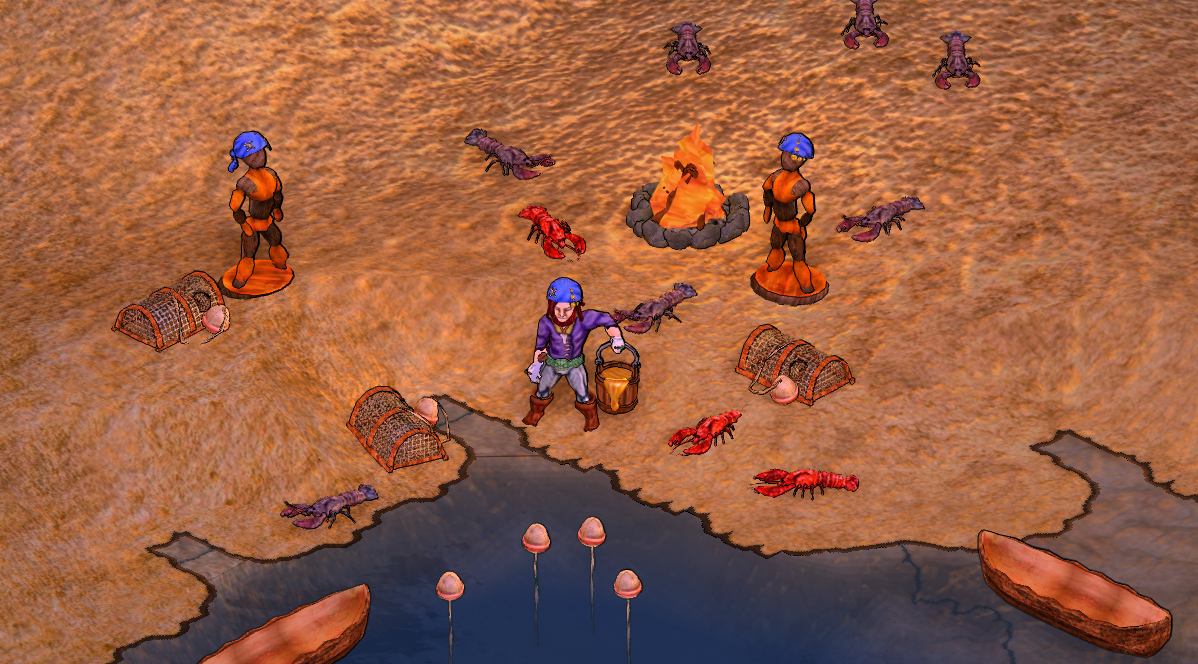 New Implementations
-----------------------
Added Lobsters. Lobsters can be caught in the ocean, and boiled.
Added Lobster pots. Bait the Lobster pots with raw meat, entrails, or chum bait, toss them in the ocean, and profit. Lobster pots can also sometimes catch crabs, and small fish. Not all geographic areas contain lobsters.
Key Fixes
-----------------------
Hopefully fixed a bug by which some areas could sometimes spawn inordinate amounts of foragable stuff.
Small Fixes
-----------------------
Fixed a bug by which it was possible to sleep and be on a horse at the same time.
Knarrs going through vortices should no longer suffer damage per passenger.
Fixed a typo by which Charter Stone travel would speak about Charisma, rather than Will, as the relevant stat.
Fixed a bug by which magpies and their nests would differ in quality.
Runestones should now be limited to 100 characters, rather than 99 bytes.
Fixed a bug by which it was possible to Knarr travel with criminals onboard.
Made it so that traveling home by Knarr costs travel weariness.
Reimplemented the ability to remove stitch patches, and such. Hoping to have better luck debugging a known bug this time. Reported here.

As always, if you liked what we did here: Support the patch.
Today's Patch Item, for the fair price of $10, is the "Pirate's Bandana".
Store Description wrote:

$10

Yarr, matey! Sail off to Tortuga, or Davy Jones' Locker, dressed in style. Mutineerin' scallywags!
All Gold subscribers have been awarded the "Pirate's Bandana", free of charge.
In the Pipe
-----------------------
Enjoy!