We've been developing, and here's what's new.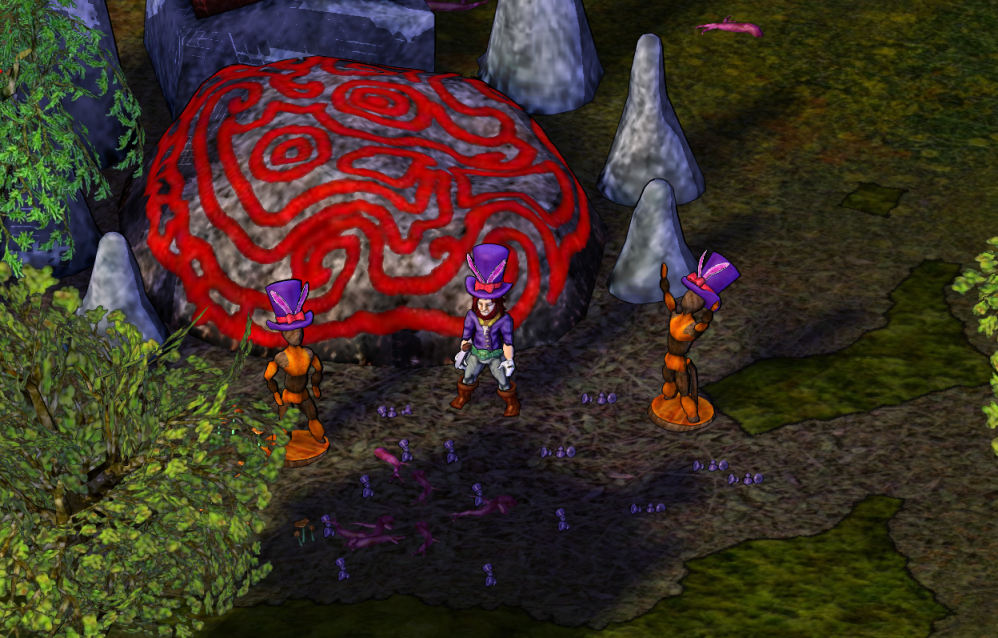 New Implementations
-----------------------
You may now plant tree and bush seeds directly into the ground. Qualities of bushes and trees thus planted is halved, capped downward at Q10. Trees planted using Treeplanter's Pots can no longer stunt.
Added "Meteoric Studs", artifact gilding.
Key Fixes
-----------------------
Took some steps to redefine the food variance bonus. The effect is now reduced for each new food type you eat, resetting when you level up.
Reduced the grievous damage from B12 axe by a fair bit.
Destroying Catapults and Battering rams by hand now takes 30 minutes.
Destroying a Realm cairn is now somewhat easier. Suggested here.
Small Fixes
-----------------------
Added an error message when attempting to slot something already slotted into an artifact.
Slightly reduced the burn time for pots, urns and garden pots.
Sand fleas no longer bite after having been caught. Talked about here.

As always, if you liked what we did here: Support the patch.
Today's Patch Item, for the fair price of $10, is the "Rabbit Hat".
Store Description wrote:

$10

Eeh, what's up, doc? Don't be a harebrain -- get your stylish Rabbit Ear Hat while supplies last.
All Gold subscribers have been awarded the "Rabbit Hat", free of charge.
In the Pipe
-----------------------
Small patch, as we've begun working on something bigger. Might be a while.
The main dev focus is the client rendering rewrite.
Considering: Quest mechanics, siege mechanics, and the potential change to make Rage characters identifiable as such.
Time to... like us on Facebook?
Enjoy!