We've been developing, and here's what's new.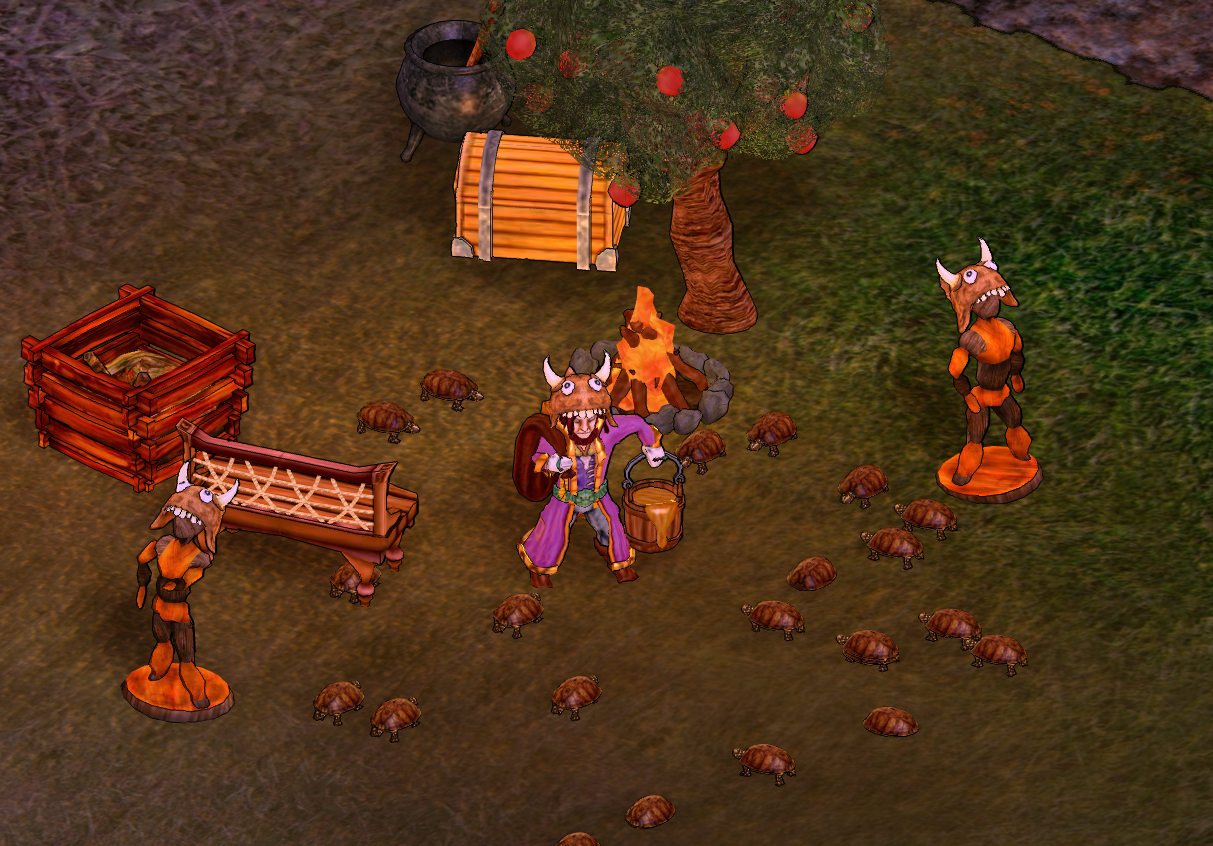 New Implementations
-----------------------
Added "Bog Turtle", small animal.
Key Fixes
-----------------------
Made it so that unclaimed walls no longer require siege engines to demolish. They still have soak. Lowered soak of palisades.
Made it so that Border Cairns cannot be claimed using a private claim. Both suggested here.
Catapults & Battering Rams now take about an hour to destroy by hand.
Lobsters should now actually be possible to catch. Fulgurite cape awarded to loftar.
Small Fixes
-----------------------
Fixed a bug causing produce from natural trees to be of decimal quality, rather than Q10.
You can now stockpile apples again.
Fixed a small bug by which it was possible to enter through a visitor gate with aggro using a bed.

As always, if you liked what we did here: Support the patch.
Today's Patch Item, for the fair price of $10, is the "Monster Cap".
Store Description wrote:

$10

You thought you heard a monster shimmying under your bed, so you crawled under there to look, but didn't find anything. False alarm!
All Gold & Silver subscribers have been awarded the "Monster Cap", free of charge.
In the Pipe
-----------------------
Small patch, as we're working on something bigger. Might be a while.
Also threw a bunch of dev time down this toilet.
The main dev focus is the client rendering rewrite.
Considering removing hunger. Considering time gating questing.
Time to... like us on Facebook?
Enjoy!