We've been developing, and here's what's new.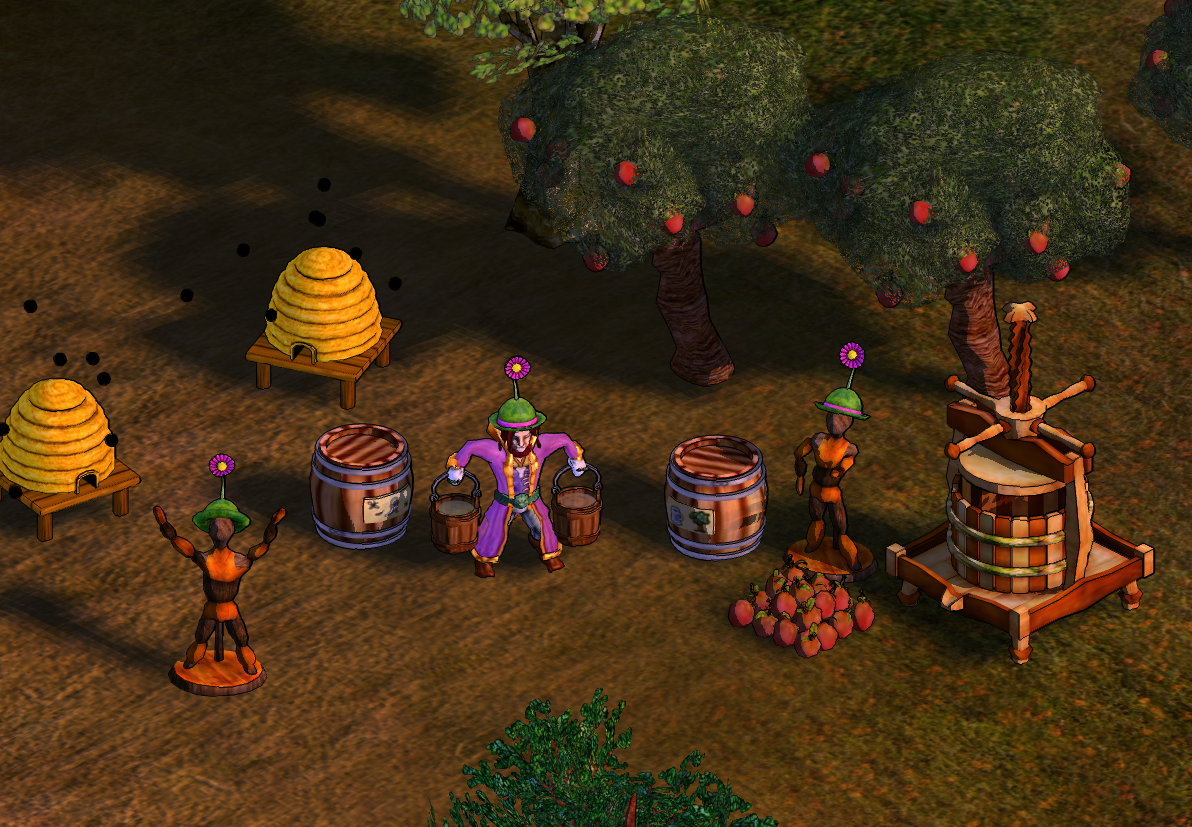 New Implementations
-----------------------
Added "Mead", for now, at least, you can only ferment honey water straight to mead, but we do have some future plans for fruit and spice meads, and such. Desatiates: Primarily Vegetables, secondarily Game and Nuts & Seeds.
Added "Cider", for now, at least, you can only make apple cider, but we do have some future plans for more generic fruit ciders. Desatiates: Primarily Poultry, secondarily Shrooms and Offal.
Key Fixes
-----------------------
Contemplating hunger from last time, we came up with a less invasive change that we thought we could try, thus: Hunger now scales with satiations. I.e., if you are down to 0% satiation in a particular foodgroup, you will not gain either hunger or FEPs from eating it. This should resolve at least the miner complaint about not being able to eat for energy with some ease. Not sure this makes sense lore wise, but it might make mechanical sense. You are not punished in terms of hunger for eating at lower satiation levels.
Catapults & Battering Rams now take about two hours to destroy by hand.
Small Fixes
-----------------------
Fixed a couple of bugs with opening flower menus while other actions are being performed, and doing retarded things like turning a roasting spit from a cave level below, and such.
Fixed a bug with the starvation wound not updating properly.
Fixed a bug by which it was impossible to teach the last point in combat moves present in the starting deck.
Fixed a bug by which you could get to the other old boot without having learned the first old boot.
Fixed a bug by which Knarrs always took the sketch slot as a zero quality input.
Fixed a bug by which corpses, if carried overhead while swimming and drowning, would disappear, rather than drop in the water.

As always, if you liked what we did here: Support the patch.
Today's Patch Item, for the fair price of $10, is the "Flower Bowler".
Store Description wrote:

$10

Plant a garden full of sunshine, and carry a flower wherever you go.
All Gold subscribers have been awarded the "Flower Bowler", free of charge.
In the Pipe
-----------------------
Enjoy!