We've been developing, and here's what's new.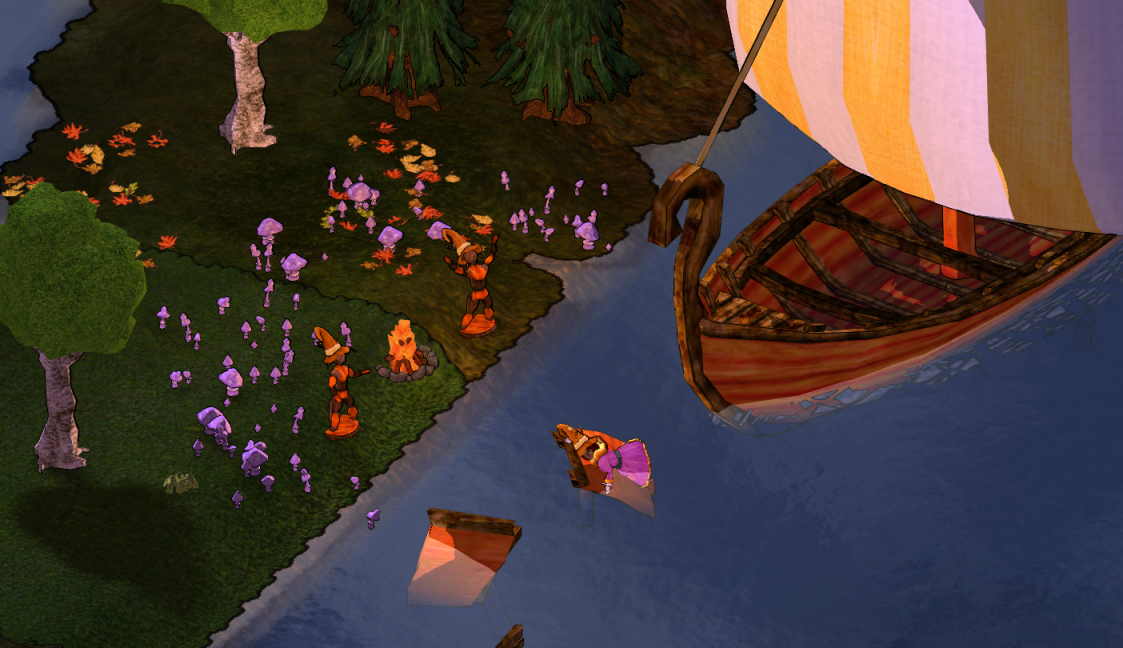 New Implementations
-----------------------
Added Knarr Flotsam. Whenever a Knarr is destroyed, it now spawns a number of Knarr flotsams. Flotsams act more or less as temporary chairs in the water, and you can cling onto them in hope of rescue.
Added "Perry", pear cider, made from pears. Desatiates: Primarily 'Shrooms, secondarily Meat and Creepies & Crawlies
Added "Indigo Cap", mushroom.
Broke out a new satiation category "Sweets & Desserts", primarily from "Bread". Suggested here.
Key Fixes
-----------------------
Increased the time it takes to smash Battering Rams and Catapults by hand from two to three hours.
Palisades should no longer cascade if smashed by hand, fixing a number of problems we've had recently with wall cascades used to break into bases.
Significantly eased satiations on several high end food items, primarily cheeses.
Small Fixes
-----------------------
Gathering resources from natural wonders now takes about 2 minutes per unit harvested. The idea being to make life a little harder for alt gatherers, and to give some chance to contest the items. Unsure if meaningful.
You may now drink grape juice, and apples give more cider than previously. Reported here.

As always, if you liked what we did here: Support the patch.
Today's Patch Item, for the fair price of $10, is the "Scarecrow's Hat".
Store Description wrote:

$10

You don't need much of a brain to follow the yellow-brick catwalk to this fashion statement of style and class!
All Gold subscribers have been awarded the "Scarecrow's Hat", free of charge.
In the Pipe
-----------------------
The main dev focus is the client rendering rewrite.
Small patch, as we're working on something bigger. Might be a while.
Considering:

In light of the change made to wall cascades: To make it so that palisade segments below a certain amount (25%, say) of health, can always be destroyed by hand. Would allow you to remodel walls without cascade damage, but would perhaps have more potential security implications than it'd be worth. Desired?
Additional catch up mechanics in the same vein as the one we added to questing last patch, by which players receive bonuses in relation to how far behind the global server lead they are. Food? Curios? Metal quality? Bad idea?

Time to... like us on Facebook?
Enjoy!