We've been developing, and here's what's new.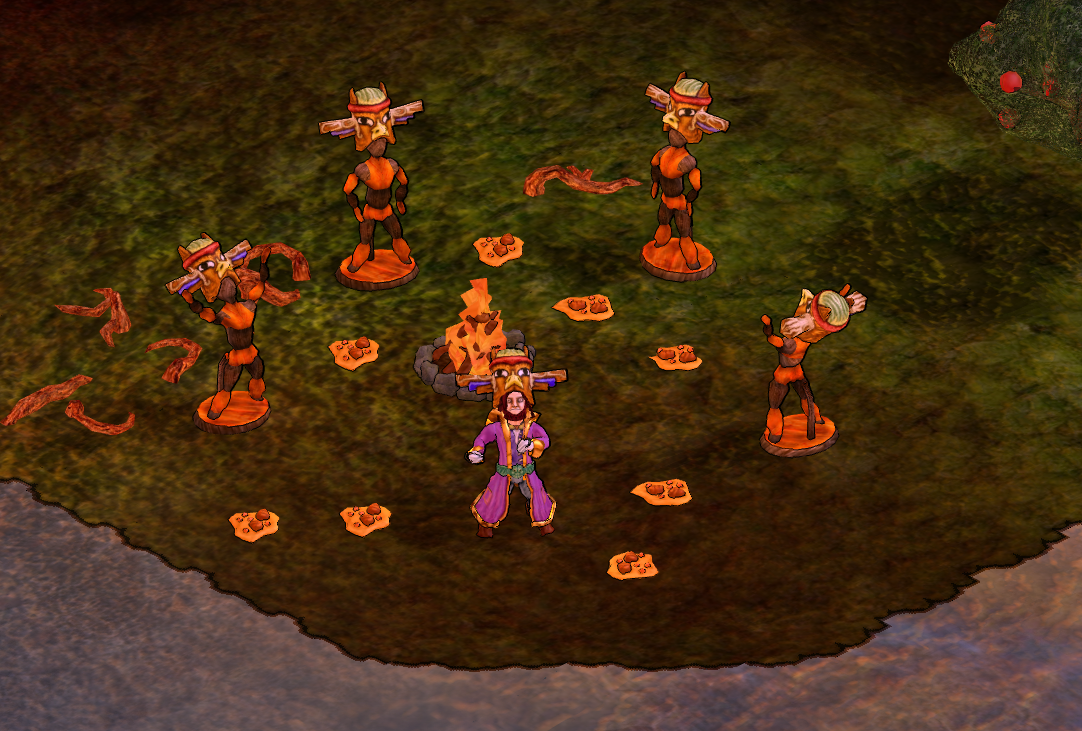 New Implementations
-----------------------
Added "Beat Chest", emote.
Added "Pumpkin Stew", food.
Key Fixes
-----------------------
Catapults & Battering Rams now take about four hours to destroy by hand.
Made it so that soak starts building up when you complete a building, rather than when you place the construction sign. This is a reversion of a change we made way back in 2015, that we couldn't find an argument for in 2019. Let us know if you have one.
The warning message for siege engines now informs you as to all types of siege engines which have been activated near your claim.
Made it so that only the captain of a Knarr can travel home with it.
Adjusted the wonder gathering timer. You now have a two minute inital timer for the first item you gather, but subsequent items are gathered as before.
Small Fixes
-----------------------
Adjusted the scaling of pepper a bit in light of this. Should now be less harsh.
Made it so that you can't drive a Knarr if you give away the key after having manned the helm.
Fixed a bug by which you could use ever glowing embers to fuel things indefinitely.
Fixed a bug by which you didn't get kills for animals bleeding to death when fleeing from you. Reported here.
Fixed a bug with the death camera sometimes not working.
Fixed a bug by which boreworms would spawn exclusively in water, or when mining. You should now be able to encounter them normally.
Reduced the difficulty modifier for steel locks.
Removed some items not actually placed in the world from quest lists.
Fixed a bug with ancestors requesting roasting spits.
Green and black tea leaves are now leaves, primarily for stockpiling purposes. Kind of suggested here.
Fixed a bug by which a (dead/KOed) character dropped from a Knarr would block entrance to the Knarr.
Fixed a bug by which wild animals would sometimes hang around forever tethered, even if untamed.
Fixed a bug by which animals would sometimes get stuck without being able to fight back in combat.
Fixed a bug by which animals would not break corpses if their soul hadn't "moved on" from the death screen.

As always, if you liked what we did here: Support the patch.
Today's Patch Item, for the fair price of $10, is the "Totem Hat".
Store Description wrote:

$10

Please the Great Manitou, and climb higher on the social totem pole, with this exhibition of creative idolatry!
All Gold & Silver subscribers have been awarded the "Totem Hat", free of charge.
In the Pipe
-----------------------
Small patch, as we're working on something bigger. Might be a while.
We were held off from patching for the past two weeks due to RL things, and unfortunately there may be more downtime over the summer, as we both have various and somewhat unsynched family commitments and such. We will aim to be diligent, keep you posted on a week-to-week basis, and as always, the great work usually continues in some capacity at all times.
Considering: PvP as a key driver of long-term interest and events in the game.
The main dev focus is the client rendering rewrite.
Time to... like us on Facebook?
Enjoy!