We've been developing, and here's what's new.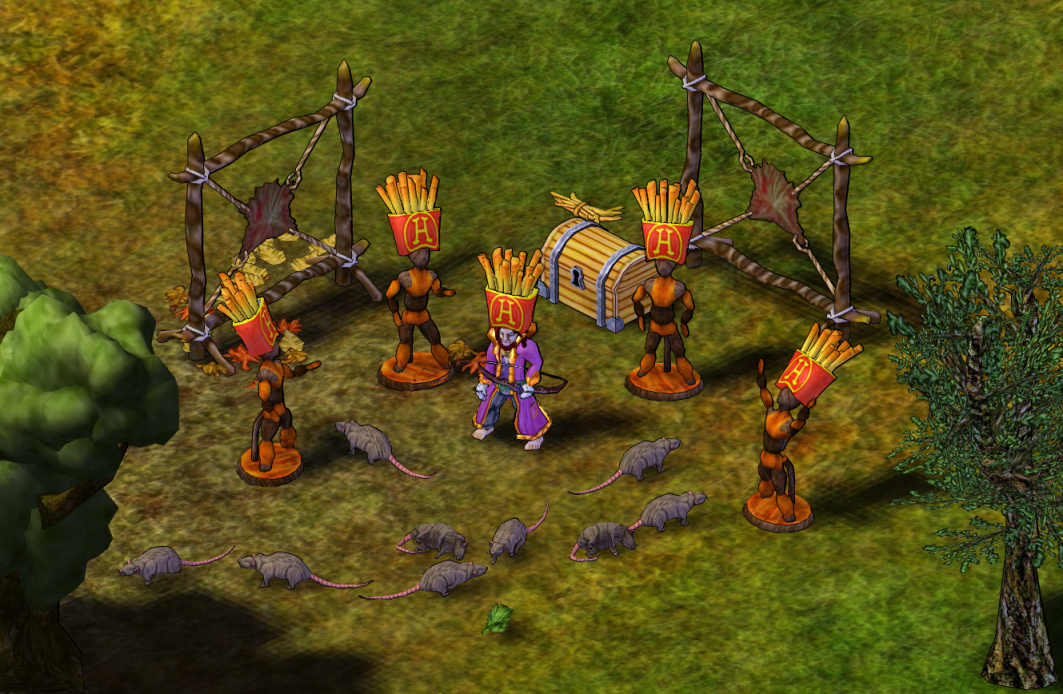 New Implementations
-----------------------
Finally fell for the oldest trope in video games and added fightable rats. There are now Caverats. And whiskers!
Key Fixes
-----------------------
All characters are now slowed down to 2/3rds of their speed when clipping against objects using the pushout mechanic. Discussed here.
Small Fixes
-----------------------
Fixed a small bug by which you could, under specific circumstances build into destroyed building sites.
Fixed a bug by which travel weariness did not always interact correctly with equipping and unequipping clothing.
Made it so that all recipes requiring Frying pans to make also require the discovery of Frying pan. Reported here.
Credos now present their LP cost as you start them. Kind of discussed here.
Fixed a bug with the "Cancel" button on screenshot uploads did not work properly.

As always, if you liked what we did here: Support the patch.
Today's Patch Item, for the fair price of $10, is the "French Fried Hat".
Store Description wrote:

$10

Nothing like a side-order of style and tastefully executed corporate merch. Extra salt?
All Gold subscribers have been awarded the "French Fried Hat", free of charge.
In the Pipe
-----------------------
Enjoy!