We've been developing, and here's what's new.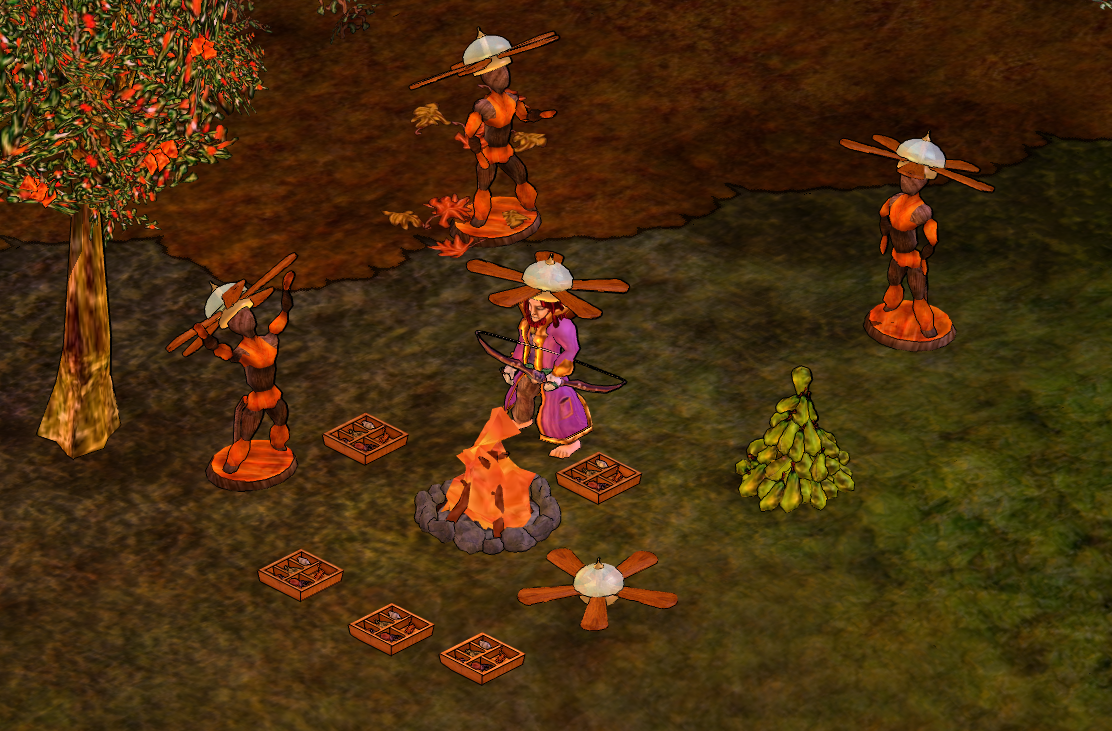 New Implementations
-----------------------
Added "Bug Collection", curiosity. You make a bug collection from six bugs, and the more varied bugs you use the better it gets. Note that all ant types simply count as one type for purposes of bug collections. Suggested various places, among others on stream and here.
Added stockpiles for everything, infinite capacity... or at least one for pears, capacity 30.
Key Fixes
-----------------------
Allowed fast travel across oceans using charterstones. This is not the final say in the balance between locality and community, but for now we're not heavily enough invested in the present ocean mechancics to motivate preventing it.
Small Fixes
-----------------------
Spars now announce the winner and loser, so that spectators can tell. Suggested here.
Fixed a problem with little ant wings not being dropped properly in Ant Dungeons.
Added an avatar camera for Cachalots when fighting.

As always, if you liked what we did here: Support the patch.
Today's Patch Item, for the fair price of $10, is the "Ceiling Fan".
Store Description wrote:

$10

Don't bring a propeller cap to a ceiling fan fight, and be careful not to put it in reverse, or you might fly away.
All Gold & Silver subscribers have been awarded the "Ceiling Fan", free of charge.
In the Pipe
-----------------------
Enjoy!