We've been developing, and here's what's new.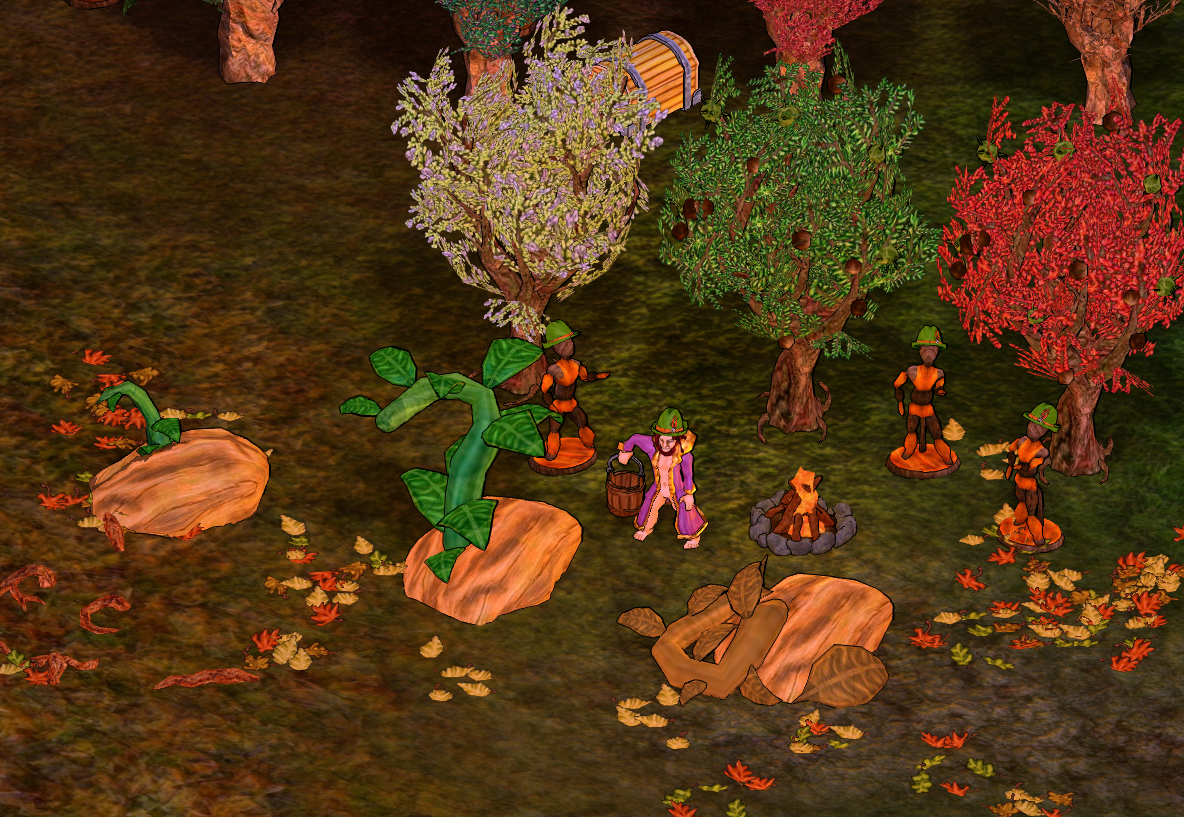 New Implementations
-----------------------
Added "Burrower Stalks", they pop up here and there, now and then, and drop cool beans. They need to sprout fully before dropping anything. Find one!
Key Fixes
-----------------------
Reduced the will requirements for using Charter Stones.
Siege Engines (Catapult and Battering Rams) no longer require Brimstone to repair.
Small Fixes
-----------------------
Blueberries, Chantrelles, Stinging Nettle, Clover, Cavebulb, Chiming Bluebell, Bloodstern, Stalagoom can no longer be grown in Garden pots. Gardener now allows you to plant Lady's Mantle, Yarrow, and Troll Mushrooms. Foraging is now hopefully a bit more viable. Looking to make it more so.

Edit: Reverted by popular demand.
Reduced the base LP gains from studying gems.
Increased the base hunger reduction from Salt Crystals from 5% to 10%.

As always, if you liked what we did here: Support the patch.
Today's Patch Item, for the fair price of $10, is the "Hunting Hat".
Store Description wrote:

$10

Let horns blow, dogs slip, and call to the great wild hunt, clad in the appropriate garb of seasonal fashion.
All Gold subscribers have been awarded the "Hunting Hat", free of charge.
In the Pipe
-----------------------
Enjoy!