We've been developing, and here's what's new.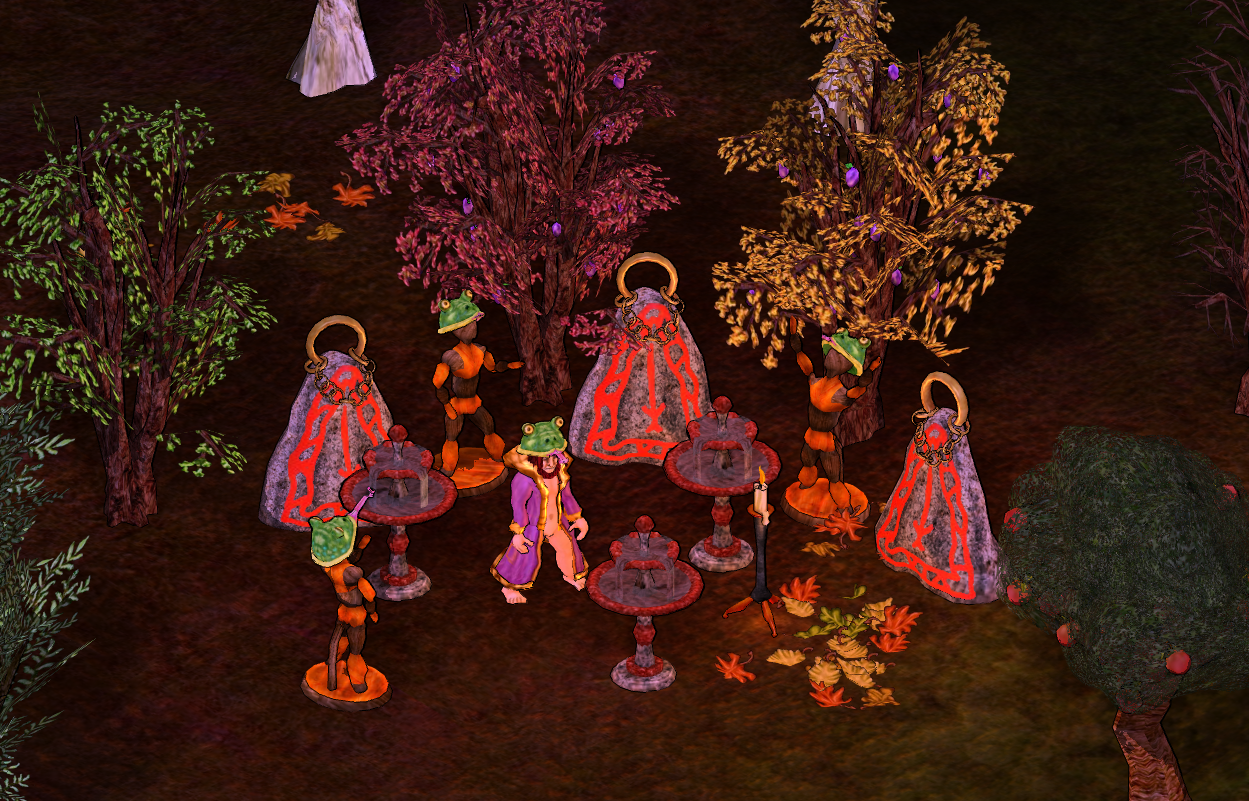 New Implementations
-----------------------
Added "Fealty Stone". The Fealty Stone is a small, easy to destroy, authority object, by which anyone can make small expansions to a Realm, at no cost in authority to the Realm. The idea being the people should be able to spread Realms small distances to cover themselves, their mines, and whatnot.
Added "Bell Fountain". Small fountain. Purely decorative. You need to fill it with water. Suggested here.
Small Fixes
-----------------------
Fixed a small bug by which kingdoms would double report Irminsuls and Monolith if they were claimed over again.

As always, if you liked what we did here: Support the patch.
Today's Patch Item, for the fair price of $10, is the "Frog Cap".
Store Description wrote:

$10

Become the undisputed king croaker of the swamp in this suave Frog Cap. Ribbit!
All Gold subscribers have been awarded the "Frog Cap", free of charge.
In the Pipe
-----------------------
Enjoy!