We've been developing, and here's what's new.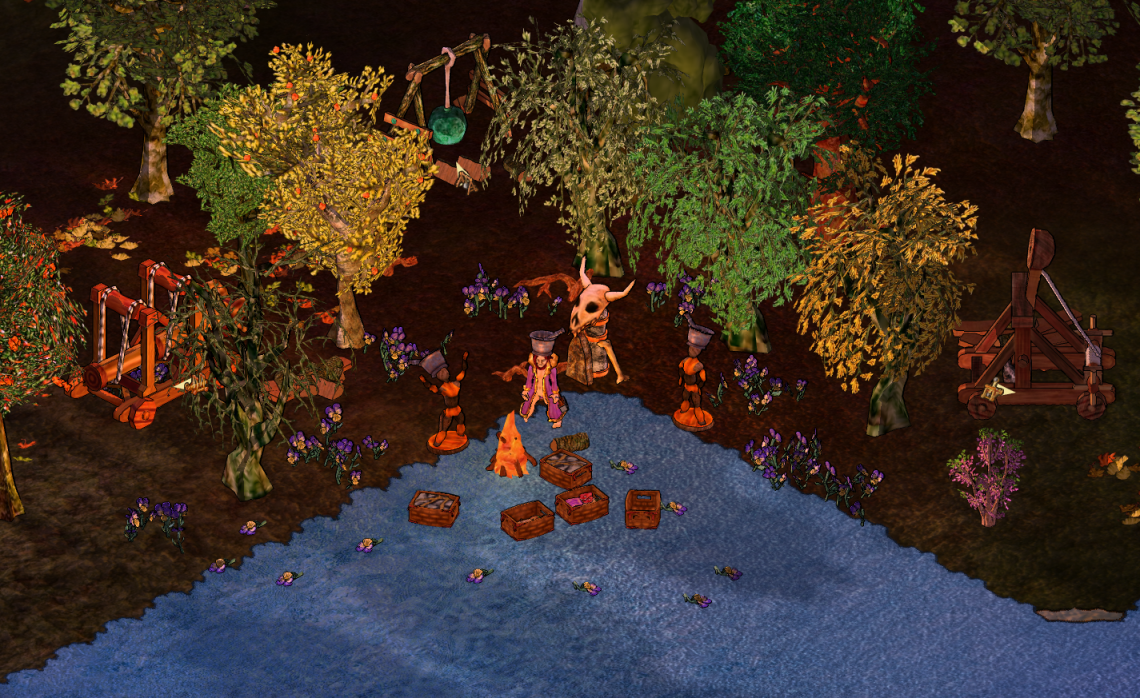 New Implementations
-----------------------
Added "Leather Basket", container.
Added "Heartsease", flower.
Key Fixes
-----------------------
Implemented a toggle to display pointers to all Siege Engines threatening claims you are standing on. Note that this has invalidated previously active siege engine warnings.
Small Fixes
-----------------------
There are now turtles below.
Studying Queen Ant Wings should now complete quests to study ant wings.
Quail Feathers are now fine feathers. Reported here.
Grey Seal Hide hangs better on wall. Suggested here.
Changed the party leader line of inheritance. Suggested here.

As always, if you liked what we did here: Support the patch.
Today's Patch Item, for the fair price of $10, is the "Mortar & Pestle Hat".
Store Description wrote:

$10

Have some thinking you need to break down? Grind away at any problem with thorough, abrasive action on the ole' noggin!
All Gold subscribers have been awarded the "Mortar & Pestle Hat", free of charge.
In the Pipe
-----------------------
Enjoy!