We've been developing, and here's what's new.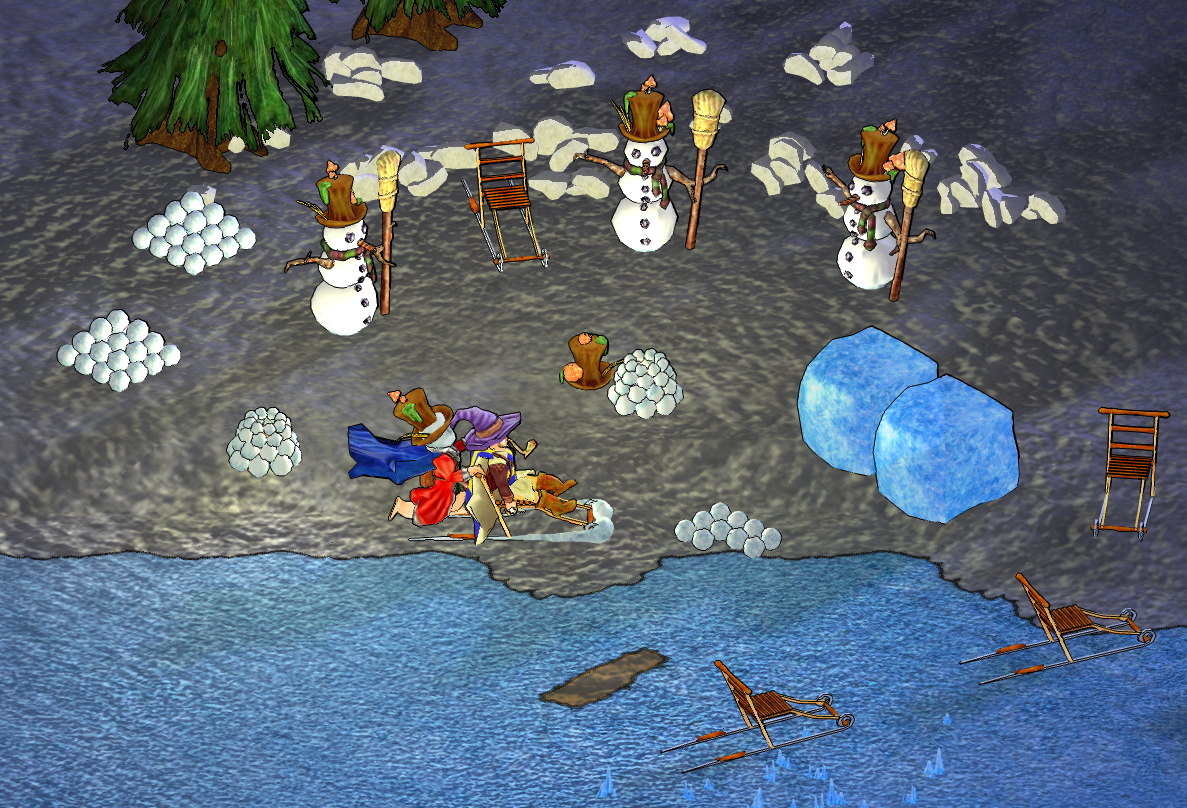 New Implementations
-----------------------
Added a "Kicksled", vehicle. Build it, and zip-zap around on snow and ice. Slow elsewhere. Unsure of the PvP implications, but I guess we'll find out! The kicksled takes one passenger or object.
You can now, using a pick-axe, chop away ice, and get an ice block in the process. You can shave snow from ice blocks.
Key Fixes
-----------------------
Ice should now obey the same building placement rules as water.
Small Fixes
-----------------------
You can now Alt-RMB to place snowball stockpiles.
Pickaxe is now required for quarrying stone from overworld stone tiles. Proper animation used.
Proper animation is now used when shoveling snow.
Leeks and Red Onions should now give correct yield when harvested in their fallow states.

As always, if you liked what we did here: Support the patch.
Today's Patch Item, for the fair price of $10, is the "Overgrown Tophat".
Store Description wrote:

$10

A mad hatter left his top in a garden, and, after a while, the weeds and 'shrooms made of it a happy home.
All Gold & Silver subscribers have been awarded the "Overgrown Tophat", free of charge.
In the Pipe
-----------------------
Enjoy!