We've been developing, and here's what's new.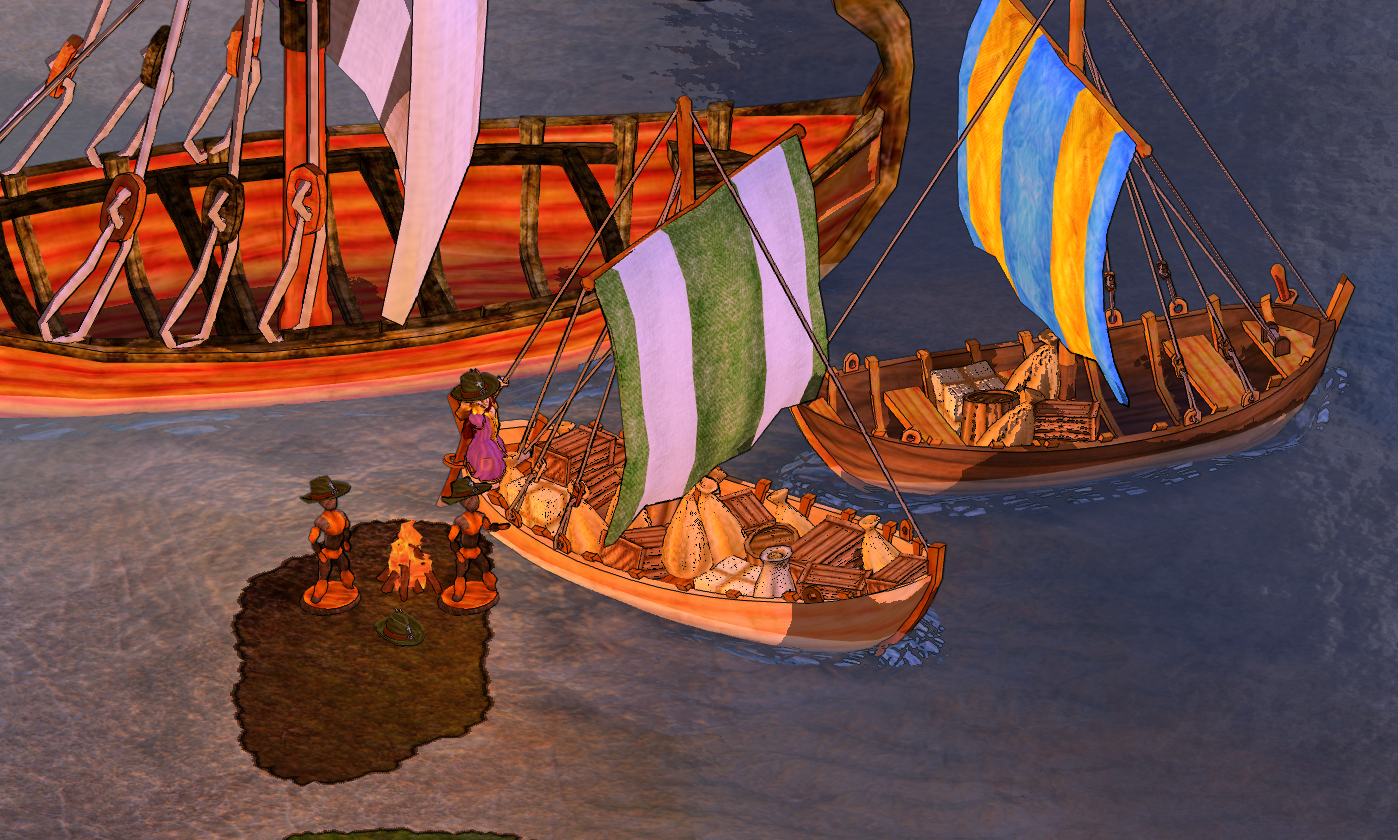 New Implementations
-----------------------
Added "Snekkja", a ship. A Snekkja is a small, oceangoing ship, capable of ferrying 4 people and 16 units of cargo. The speed of the Snekkja increases with its quality. The Snekkja is faster than the Knarr on shallow and deep water. The Knarr is faster on the high seas. The Snekkja can be docked at a dock, much like the Knarr, and it can also be locked. The Snekkja does not, however, require siege machines to destroy.
Test Server Combat Changes
-----------------------
The combat test server has been updated.
All moves now give some amount of cooldown. We feel that this has significantly improved the pacing of the system.
Go for the Jugular has been implemented as a target seeking attack that propels you forward toward your opponent. It is interrupted by hits. You are slowed for a duration after the attack, regardless of wheter it hits.
Haymaker has been implemented as an attack that propels you forward in a direction. You are slowed for a duration if you miss your target.
Punch has increased range.
Feel free to keep trying it out!
Key Fixes
-----------------------
Quests to pick herbs are now seasonally adjusted to mostly request things in season.
Quests to pick tree seeds are now seasonally adjusted to summer and fall.
Small Fixes
-----------------------
Whales should no longer attack people after sinking a Knarr.
Lumberjack credo now gives seed picking quests. Odd that it didn't before.

As always, if you liked what we did here: Support the patch.
Today's Patch Item, for the fair price of $10, is the "Helsing Hat".
Store Description wrote:

$10

Shadowless horrors haunting the night? Beasts unseen to mirrors? Strange mists, and the cries of bats on fell winds? Stakes at the ready!
All Gold subscribers have been awarded the "Helsing Hat", free of charge.
In the Pipe
-----------------------
Enjoy!