We've been developing, and here's what's new.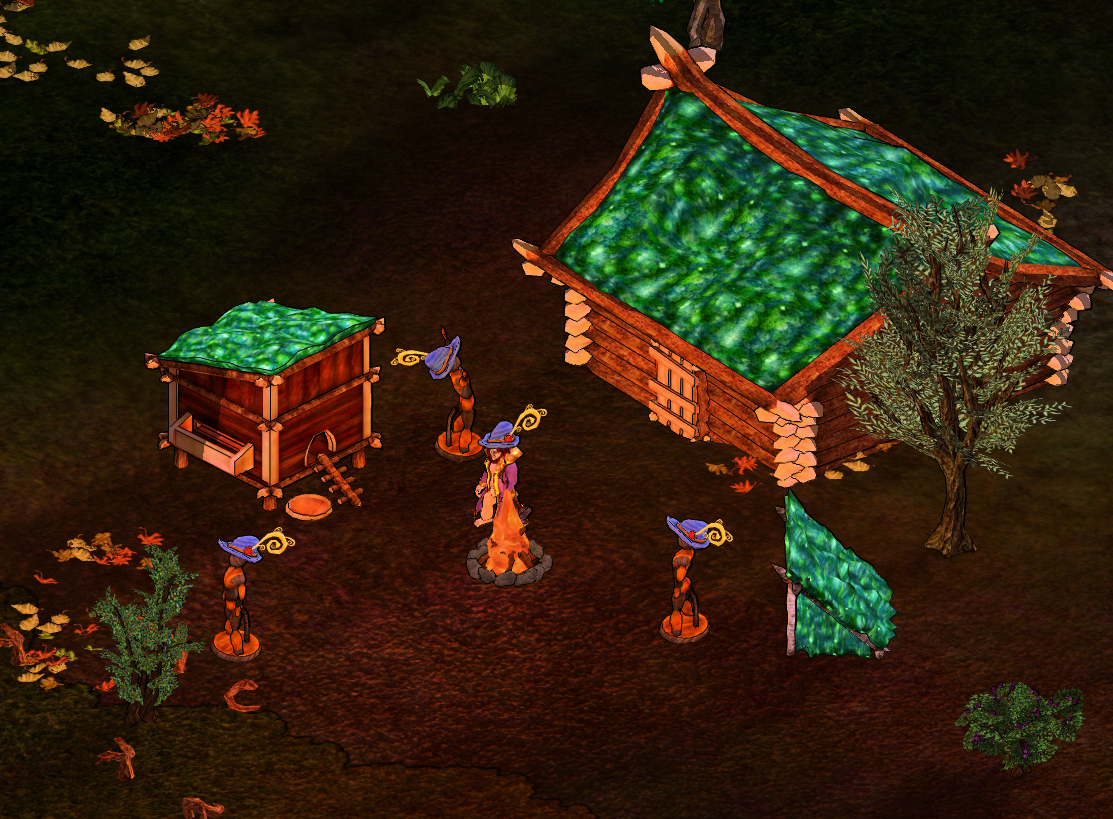 New Implementations
-----------------------
Made Glimmermoss a thatching material. Suggested on Discord.
Test Server Combat Changes
-----------------------
Added "Knock Its Teeth Out", arc attack. Costs one IP. Heavy damage. You can only hit people you have IP against, and if you hit several targets the cost will be subtracted from all the relevant combat relations.
Added "Opportunity Knocks", arc move. Costs two IP if you hit, and one if you miss. Adds a significant amount of special opening to the opponent. If you miss, the cost will be deducted from all fighting relations with available IP. If you hit you will only pay the cost in the fighting relation against the enemy you hit.
Added "Cleave", arc attack. Small angle, long radius. You can always use it, but it only targets the special opening given by "Opportunity Knocks". Deals massive damage if you hit.
Added "Rip Apart", loaded arc attack. Wide angle, variable radius. The radius extends while you hold down the attack button. Once you release, there is a short windup time, after which the attack will execute.
Initiating "Go for the Jugular" no longer interrupts movement, which continues along the trajectory you were on when initiating, making it particularly useful for pursuit. It may be too difficult to flee now, but there is some natural counter-play.
"Go for the Jugular" is interrupeted if you hit objects.
Kick has a shorter windup time.
Added graphical effects to indicate the arcs of area attacks.

As always, if you liked what we did here: Support the patch.
Today's Patch Item, for the fair price of $7, is the "Bluejay's Cap".
Store Description wrote:

$7

If you're happy as a lark, sing a note, and gallivant through meadows and fields in the happy minstrel's Bluejay's Cap!
All Gold subscribers have been awarded the "Bluejay's Cap". free of charge.
In the Pipe
-----------------------
Enjoy!