We've been developing, and here's what's new.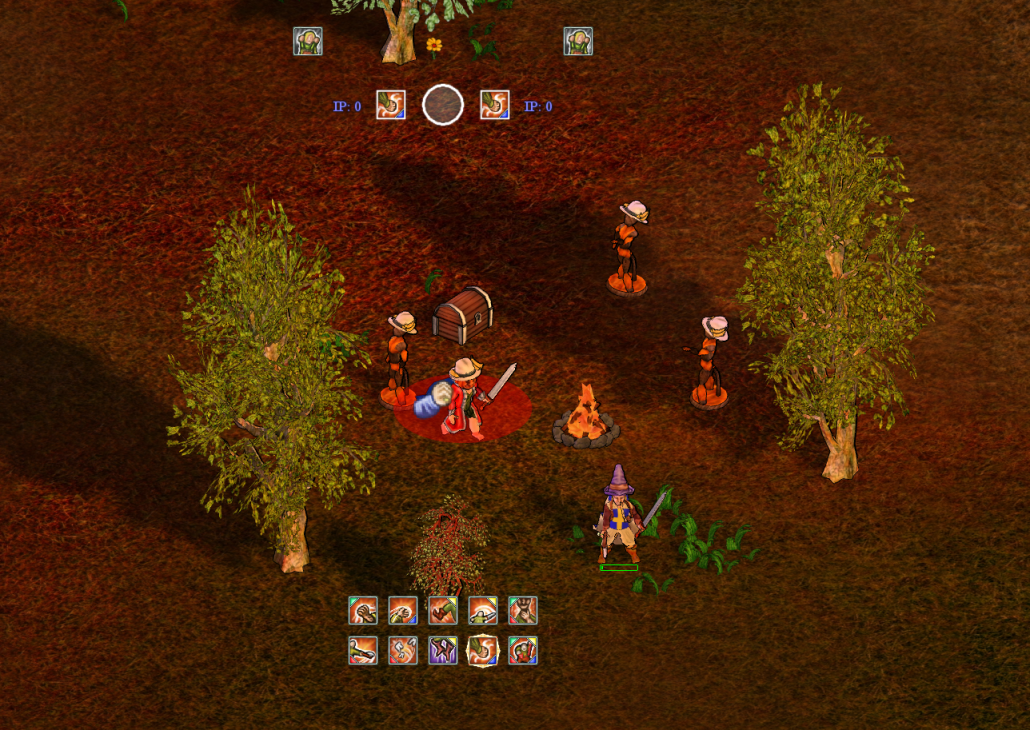 Test Server Combat Changes
-----------------------
We had a bit of a crisis of confidence in the new combat system we're developing this week, as the fundamentally reactive nature of it began to give us some serious pause. A problem with the system as it stood last week was that whoever tried to strike the first blow in combat was effectively putting himself in harm's way, with very little chance of actually hitting the opponent, leaving almost all "initiative" in the hands of whoever played the fight passively. This also played into and off of the more general problem that you could always run away from an opponent, with very few recourses for him to get at you. In the presently running system on the real server this is at least less of a problem, since attacks there hit automatically and instantly when within range. We spent a fair bit of time analyzing and discussing this back and forth. Thus:
Reworked "Low Blow". Low blow is now a pursuit attack with no windup, which hits instantly whenever the target is in range. You can abort the attack at any time, at the price of some cooldown. You get a longer cooldown if you hit with the attack. The attack for almost all intents and purposes works like a traditional attack in the presently running system on the real server. "Low Blow" does not interrupt other attacks. We felt, in testing, that this simple addition did a lot to bring dynamism to the fights, as you now have a more effective means of initial offensive action, and we also feel that there is design space to add some more attacks like it. Please chime in.
Increased range of "Kick" and "Sideswipe"
Increased hit area of "Punch" and "Left Hook"
Increased cooldown of "Quick Dodge"
Decreased windup of "Rip Apart"
You now receive cooldown when your attack is dodged or blocked by a shield.
We spent some time working on animal AI for the new system.

As always, if you liked what we did here: Support the patch.
Today's Patch Item, for the fair price of $7, is the "Banana Panama".
Store Description wrote:

$7

Have you been loading the banana boat all night long? Relax under the palm trees in the suave Banana Panama!
All Gold & Silver subscribers have been awarded the "Banana Panama". free of charge.
In the Pipe
-----------------------
Enjoy!