We've been developing, and here's what's new.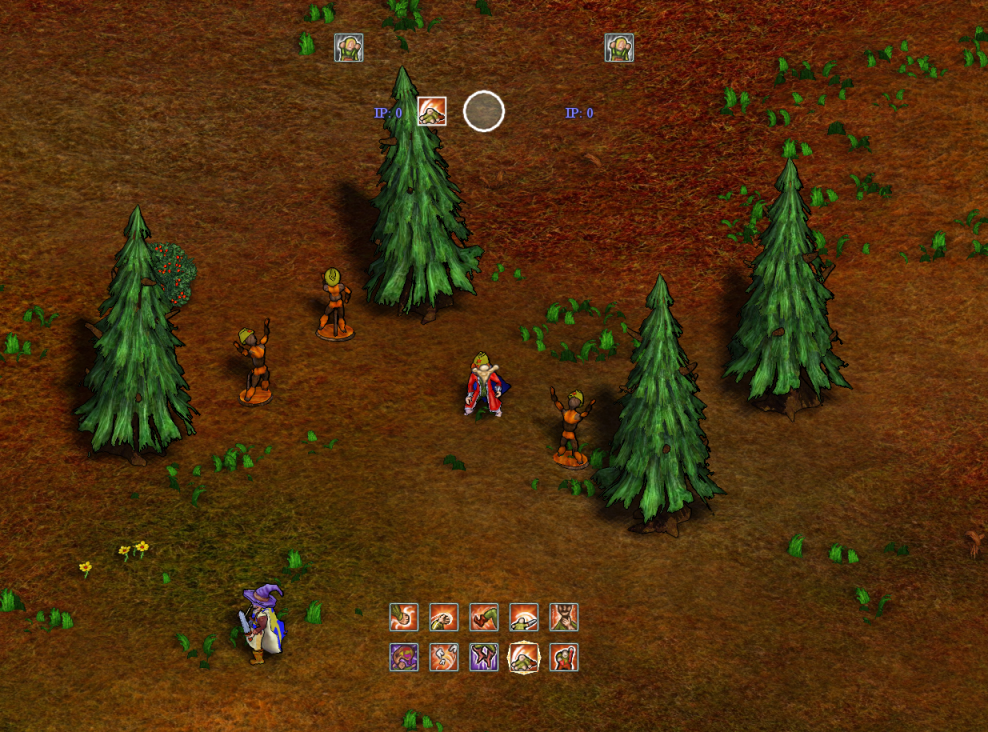 Test Server Combat Changes
-----------------------
Added "Uppercut", pursuit attack. Works much like "Low Blow". Pursue the opponent at increased speed, and hit him as soon as he is within range, but receive a Slow debuff as penalty after.
Added "Takedown". Power attack with some buildup. Jump to where you point when executing the attack, and execute a power attack within a large radius when there.
Added "Artful Evasion", dodge an attack, and receive an IP if you do, at the cost of a large amount of a new opening debuff if you succeed. The new opening will count just as the normal green opening, with the exception that it disappears after being hit once.
We spent some time rewriting move descriptions. Work still in progress.
We spent some time working on animal AI for the new system. Work still in progress. The present plan is to finish a working PvP implementation of the new combat system, and try to push that to the real server as soon as possible for real testing, and rework the animals fully after that.

As always, if you liked what we did here: Support the patch.
Today's Patch Item, for the fair price of $7, is the "Patriotic Pilotka".
Store Description wrote:

$7

Join the comrades in expelling fascism from the the Great Motherland, dressed in the Patriotic Pilotka.
All Gold subscribers have been awarded the "Patriotic Pilotka". free of charge.
In the Pipe
-----------------------
Enjoy!