We've been developing, and here's what's new.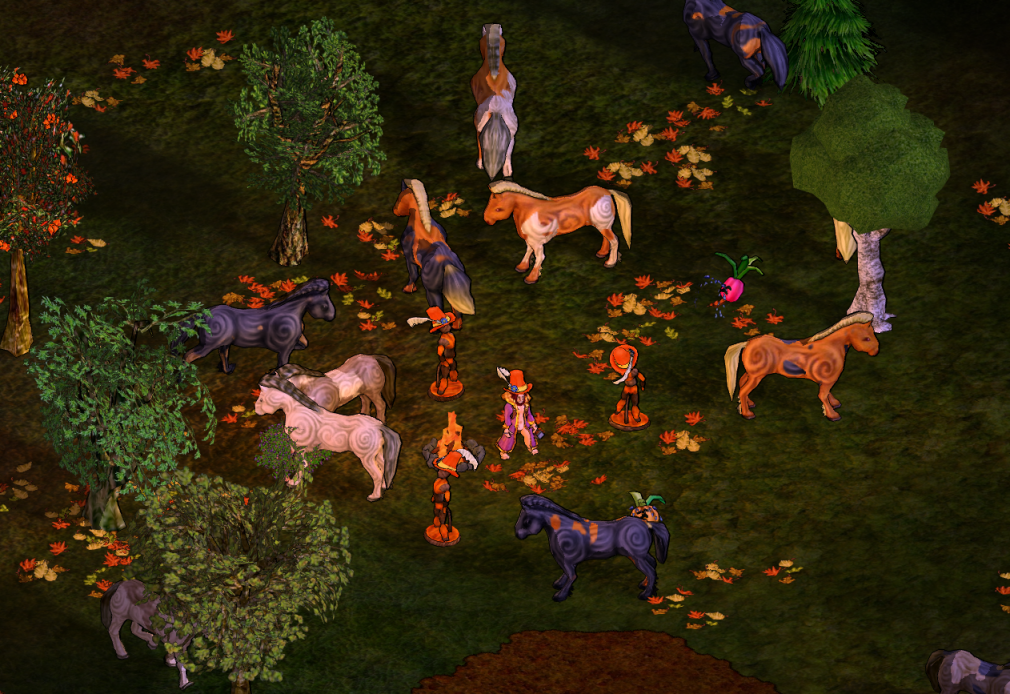 New Implementations
-----------------------
Added variable coloration to horses, much like for cows. All previously existing horses have been gifted with a random seed. Hopefully the results aren't absolutely horrid.
Added two curiosities.
Key Fixes
-----------------------
Fixed a bug by which mining into underground water caused said water to turn into normal cave floor tiles.
You can no longer hearth home while on a Kicksled, fixing various problems.
May have fixed some problems with certain keyboard layouts, particularly those that write numbers using Shift + Buttons (Fr., Cz, &c).
Small Fixes
-----------------------
Knarr should no longer be animated when frozen in ice.
Bush season status should be preserved when placed in wagons around the turns of the seasons.
Snekkja's should now be properly influenced by the "Marriage of the Sea" realm blessing.
Fixed a bug with ice block bounding boxes appearing assymetrical due to rounding errors.
Made it, as suggested so that you can't build hotkeyed things into building projects, repair with hotkeyed items, or shift-transfer them from your inventory. Wanted to prevent crafting as well, but had to leave that in to allow for crafting from water skins and the like.
Activating a container item (keyring, toolbelt, &c) from the hotbelt now toggles its UI window on and off.
The client should now save the position of the toolbelt window. (Update your clients)

As always, if you liked what we did here: Support the patch.
Today's Patch Item, for the fair price of $10, is the "Grandee's Hat".
Store Description wrote:

$10

Dress in the garb of their most catholic majesties' court, with the exquisite opulence of the Grandee's Hat.
All Gold & Silver subscribers have been awarded the "Grandee's Hat". free of charge.
In the Pipe
-----------------------
With good feedback, and after careful consideration, we have grown doubtful of the fundamental design premise of the new combat system that we have been implementing for some time. While we do feel that the new combat system works fairly well on its own merits, and as a fighting game of its own, we are more skeptical of how it interacts with the general and persistent flight-and-pursuit dynamics of actual combat situations in H&H, especially so given how attacks have windup timers before execution. We will regroup, attempt new takes next week, and intend to try again. You can still try it out using this client.
The main dev focus is the client rendering rewrite.
Time to... like us on Facebook?
Enjoy!