We've been developing, and here's what's new.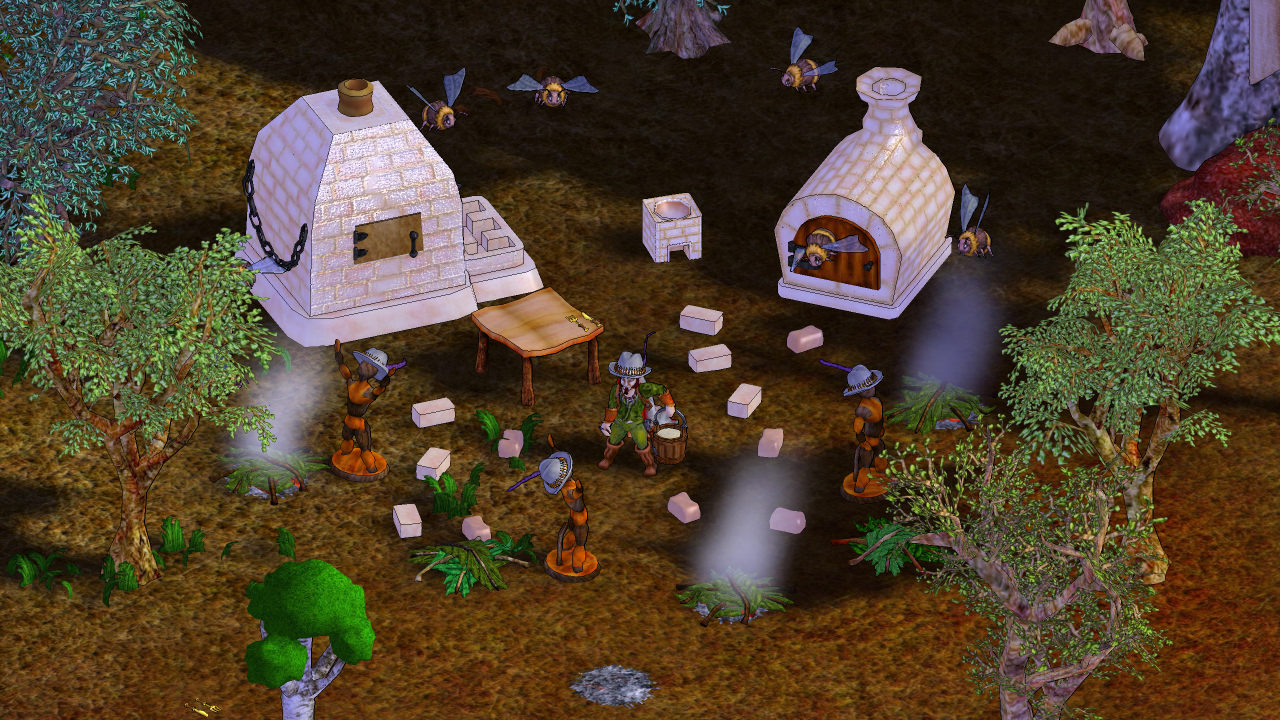 New Implementations
-----------------------
Added "Bough Pyre". A lit Bough Pyre will, over the course of about 15 real life minutes, give or take, neutralize a Wild Beehive, leaving it prone to raiding. Do note that nothing in the pyre presently prevents the beehive from despawning if the map section unloads, so you kind of have to watch it, but we're hoping to fix that down the road.
Added "Coade Stone", a highly specific clay/ceramic which, in its brick form, can be used as stone.
Added "Springtime Bumblebee". Spring is upon the Hearthlands, and a new insect appears with it!
Added "Gold Cutlery", symbel item.
Key Fixes
-----------------------
Purses may now hold gems.
Small Fixes
-----------------------
Gloves, but not Plate Gloves, may now be carried in belts. Suggested here.
Beaver Gauntlets are no longer gloves.

As always, if you liked what we did here: Support the patch.
Today's Patch Item, for the fair price of $9, is the "Homburg Hombre".
Store Description wrote:

$9

This hat rode with Pancho Villa, paid in gold, and smelling of powder.
All Gold subscribers have been awarded the "Homburg Hombre", free of charge.
In the Pipe
-----------------------
Mostly nonsense this week, as we spent a good deal of our development time simply talking.
Again urging any custom client maker who wishes to stay relevant to get with the new rendering times. Support for the old resources will be dropped at some point.
Our primary development direction is toward object-controlled-objects.
Time to... like us on Facebook?
Time to... follow us on Twitter?
Enjoy!