We've been developing, and here's what's new.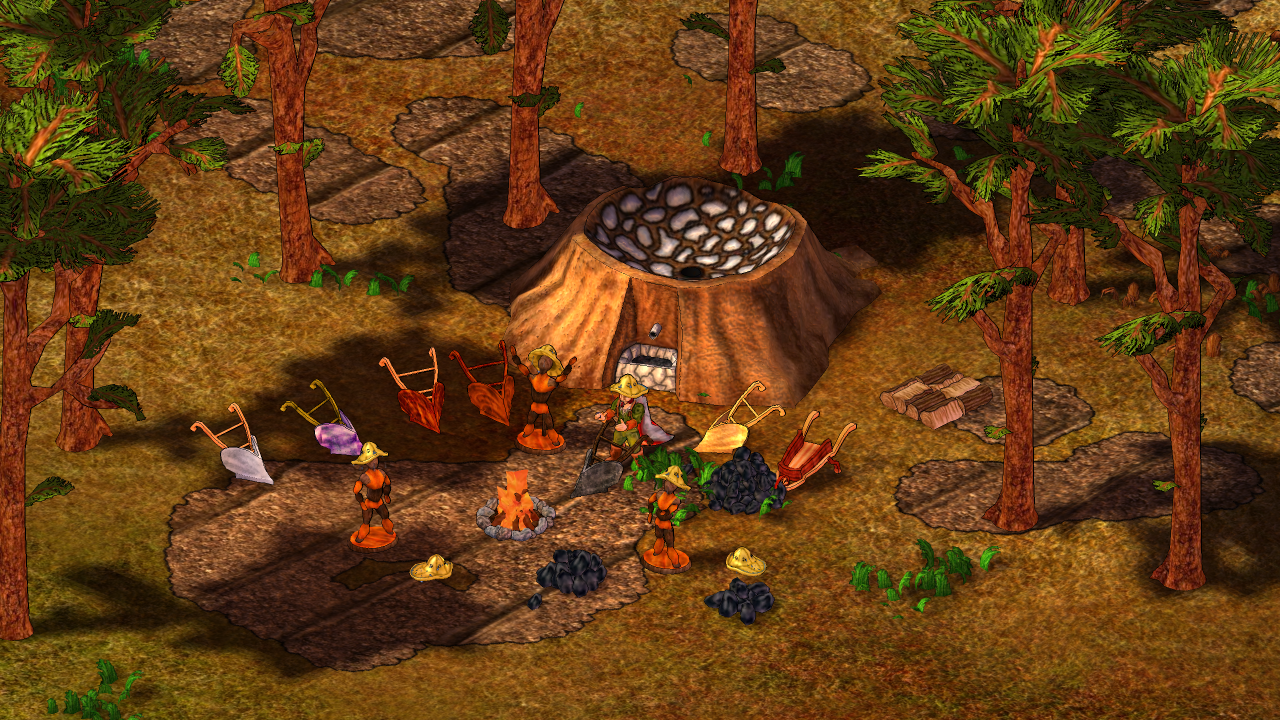 New Implementations
-----------------------
Added variable materials to Wood and Metal plows. The blocks give color to the handle, and the boards/metal gives color to the blade.
Key Fixes
-----------------------
You can now Shift+Right-Click "Tarkiln"s, to draw as much as you can from them as you would from a normal container. You can also use wheelbarrows to empty Tarkilns directly.
Removed the randomized per-plant crop timers, meaning that all plants in a planted field should finish more or less at the same time, with the only variance being the exact time of planting. Realized that the randomization effectively delayed (elegant) harvesting to the slowest random timer, and didn't like the patchy fields resulting from that, nor how that effect would be reinforced over time, due to growth time accruing in the plants, especially in non-seed plants which can't be homogenized in a barrel or the like. Geographical variance in growth time still applies.
Alchemy Elixirs which convert one wound to another should now present that information in their tooltips, rather than state generically that they heal wounds.
You can now activate action menu actions (Cattle Roster, Toggles, &c) using the hotbelt.
Small Fixes
-----------------------
"Coracle"s, "Dugout"s, "Raft"s and "Rowboat"s now all show "Seaworthiness" meters.
Fixed a bug by which it was possible to fish at infinite distances.
You can now inspect "War Flag"s, to get the name of the Realm that built them.
Added an animation when sealing corner posts.
Redraw the outline/border element used around the avatar views and the character sheet fields in higher resolution to better support UI-scaling.
Fixed an issue with the client possibly crashing when having a high runtime.

As always, if you liked what we did here: Support the patch.
Today's Patch Item, for the fair price of $9, is the "Rainy Day Cap".
Store Description wrote:

$9

Drip-drip-drop, it doesn't seem to stop. Drop-drop-drip, careful lest you slip.
All Gold & Silver subscribers have been awarded the "Rainy Day Cap", free of charge.
In the Pipe
-----------------------
Again urging any custom client maker who wishes to stay relevant to get with the new rendering times. Support for the old resources will be dropped at some point.
Our primary development direction is toward object-controlled-objects.
Time to... like us on Facebook?
Time to... follow us on Twitter?
Enjoy!