We've been developing, and here's what's new.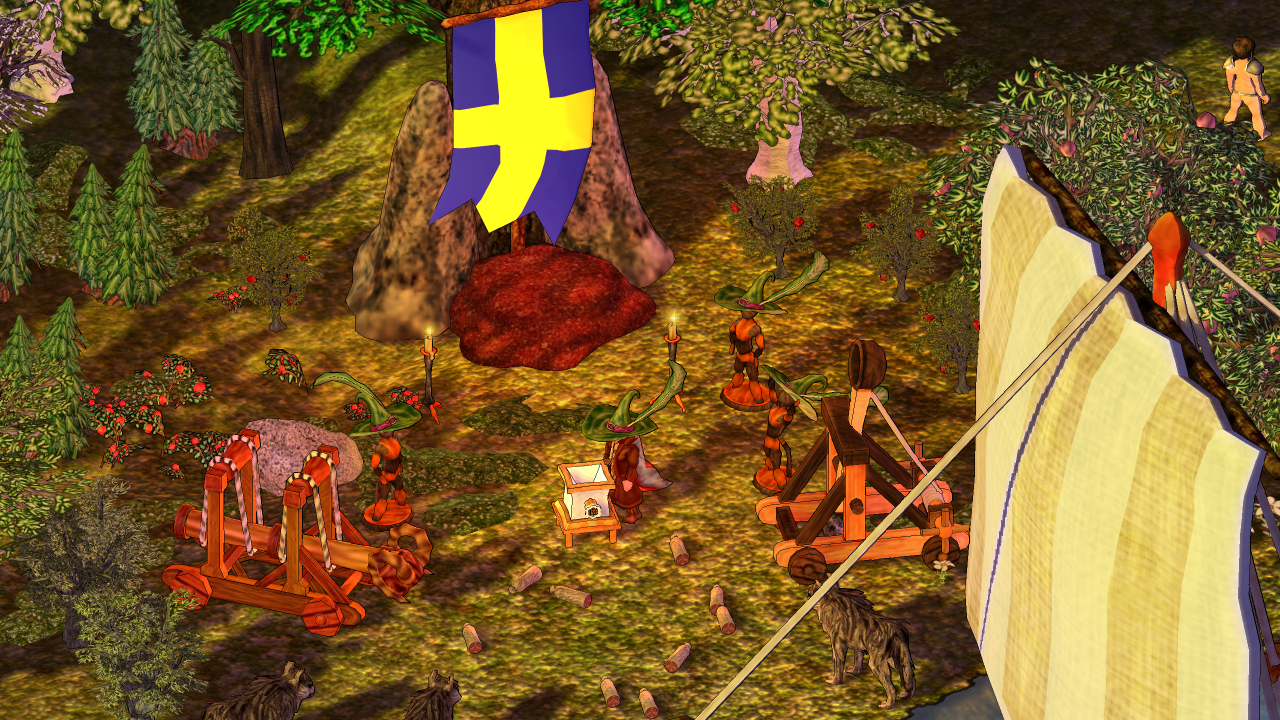 New Implementations
-----------------------
Added "Wolfdog", sausage.
Key Fixes
-----------------------
Knarrs, Snekkjas, Battering Rams and Catapults, should all now refuse movements which require them to rotate into "hard" objects (houses, palisades, war flags, other siege engines, &c), thereby hopefully preventing various shenanigans with overlapping bounding boxes.
In response to this report about butchering tedium we made it so that the maximum time required for a butchering step is capped.
Village banners belonging to dead villages should be significantly easier to bash. In response to this report.
"Strongbox"es and "Wagon Station"s now require a setting time, much like houses and palisades, before reaching their full soak values. I.e. when first built they can be destroyed without much effort.
Small Fixes
-----------------------
Thingwalls now project a small building obstacle immediately around themselves.
Substances in "Granary"(ies) now show proper tooltips.
Fixed a bug by which claims would always flash when interacting with barter stands.
Fixed a bug by which one could drop wagons without error message.
Drinks now show their satiation reductions on their fluid tooltips.
Fixed a critical bug with the "Heave-ho!" experience.
You can now Ctrl-Right-click on tables to open them while holding an item.
Redrew the standard buttons in higher resolution to better support UI-scaling.

As always, if you liked what we did here: Support the patch.
Today's Patch Item, for the fair price of $9 is the "Lettuce Hat".
Store Description wrote:

$9

Let us have seen, lovely lettuce that, folded a hat, of salad green!
All Gold & Silver subscribers have been awarded the "Lettuce Hat", free of charge.
In the Pipe
-----------------------
Fully back from the holidays. Hope you all had good ones!
We are working on a conversation system for quest givers, which is currently our bigger project (tm). Making progress, but patches may not be weekly.
Again urging any custom client maker who wishes to stay relevant to get with the new rendering times. Support for the old resources will be dropped at some point.
Our primary development direction is toward object-controlled-objects.
Time to... like us on Facebook?
Time to... follow us on Twitter?
Enjoy!